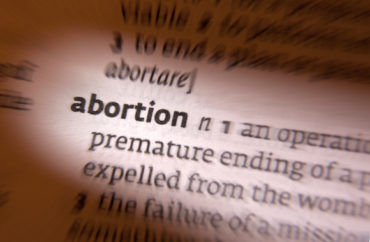 One expert suggests it may
A Catholic college's student health insurance plan offers what appears to be somewhat broad coverage for abortion procedures, even though the Catholic Church explicitly forbids that practice outside of a few extremely narrow technical ranges.
Edgewood College, a small school in Madison, Wisconsin, offers a student health insurance policy that claims to exclude "abortion procedures." Yet the plan says it covers exceptions to that rule "as stated in the policy."
The College Fix reached out to the provider of the health insurance plan, the Wisconsin Physicians Service Insurance Corporation, to find out specifically what types of abortion the policy covers.
DeAnne Boegli, a spokeswoman for the insurance corp, told The Fix that Edgewood is part of a "Large Group" policy. That plan, Boegli said, provides abortion procedures for circumstances in which "the termination of a mother's pregnancy is: considered a life-threatening complication of the mother's existing physical illness; or due to a lethal fetal anomaly; and the abortion procedure is permitted by and performed in accordance with law."
Boegli's explanation did not include clarification on the "existing physical illness" to which the policy refers, or what the term "complication" means in that context. She did not reply to requests for clarification on the matter. School officials also did not reply to Fix queries about the policy.
Catholic ethicist weighs in
The Catechism of the Catholic Church unambiguously states that abortion is an "abominable crime" and that "human life must be respected and protected absolutely from the moment of conception." The Church explicitly forbids "direct abortion, that is to say, abortion willed either as an end or a means."
The Catechism does note that there are circumstances in which an unintentional death could be seen as permissible in a sense. "Unintentional killing is not morally imputable," the document reads, while noting that killing, even unintentionally, "without proportionate reasons" constitutes a "grave offense."
It's not clear if Edgewood's abortion coverage qualifies as licit or forbidden under Church law. Robert George, a prominent legal scholar and noted Catholic philosopher at Princeton University, suggested in an interview with The College Fix that the policy may be in violation of Church teaching to a certain extent.
Regarding the vaguely worded "life-threatening complication" provision, George offered some examples that might meet the threshold of an acceptable abortion, as it were.
"[I]magine a woman is pregnant with a child and is completely happy about it. But she is diagnosed with an aggressive uterine cancer prior to the point at which the child can survive outside the womb. If the uterus is not removed (which is precisely what would be done if the woman were not pregnant) both she and her child will die. May the womb be removed? I say, and the Catholic Church says, 'Yes'," he wrote.
George noted another rare scenario in which "a pre-viable embryo must be removed to save the mother from heart failure where it will occur as a result of the pregnancy." He said there is "no settled Catholic teaching" on this specific example and that there is ongoing debate among Catholic philosophers and theologians about these types of cases.
Addressing the policy's "lethal fetal anomaly" provision, George was more direct.
"If by lethal fetal anomaly what is meant is removing the remains of a fetus that has died in the womb, then, yes, that can and should be done. No moral problem. That is not an abortion of any type. If it means killing a fetus on the ground that it will die before birth anyway, then, no," he said.
"Catholic teaching does not sanction a direct attack on a fetus (or on anyone) because he or she is going to die soon anyway. Nor does sound moral reasoning, in my opinion," he added.
Edgewood promoted Planned Parenthood last year
Controversy surrounding abortion is not new to Edgewood College. The school recently came under fire after promoting Planned Parenthood, the United States' largest abortion provider, on its website.
Edgewood had offered students a link to Planned Parenthood among a list of off-campus health providers. In November the school's leadership was targeted by a petition started by TFP Student Action, a conservative student organization. That petition, which garnered over 15,000 signatures, said that Planned Parenthood is "the antithesis of wellness" that "unleashes the spiritual death of those involved with each procured abortion, which is a grave sin against God, the Creator of life."
The school subsequently removed the link from its website. Following major student backlash and campus turmoil, the school's president, Mary Ellen Gevelinger, told students that the abortion provider would still be promoted to students internally.
MORE: Catholic college removes link to Planned Parenthood, still promotes it to students internally
MORE: 'Very sad': Politicians who graduated from Catholic schools are broadly pro-abortion
IMAGE: Steve Allen / Shutterstock.com
Like The College Fix on Facebook / Follow us on Twitter