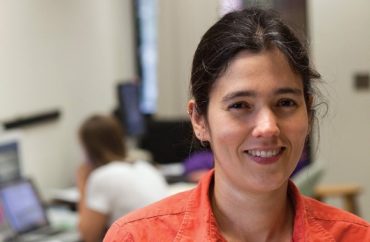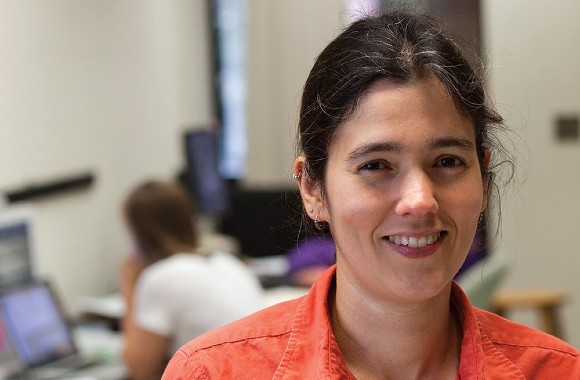 'I have white male colleagues who encountered similar situations'
Luana Maroja was so alarmed by student enthusiasm for censorship at Williams College that she shared a narrative of her concerns with a fellow evolutionary biologist, the University of Chicago's Jerry Coyne, who often blogs on free-speech issues.
The Brazilian-born professor, who received tenure three years ago, was already on edge because so many of her students question basic science, such as heritability, in the name of wokeness.
Then she saw students cheer for a guest speaker who said colleges should allow "only factual talks" and ban speakers with values different from their own.
Maroja started organizing faculty to endorse the so-called Chicago Principles on free expression, pioneered by Coyne's institution. A professor who supports Williams' ideological monoculture invited students to crash a faculty discussion on the proposal, where the students reinforced the worst stereotypes about campus crybullies.
In the wake of this controversy, President Maud Mandel created an ad hoc committee to devise "speaker invitation guidelines." The committee, whose recommendations are due this month, is even considering whether the college should help students bring speakers at all.
If students thought Maroja would slink back to her classroom and simply try to convince students that heritability is real, they were wrong.
The biology professor spoke on a panel discussion about freedom of expression at Williams last month (below). On Wednesday she directly challenged students to provide evidence of their ludicrous claims that "violent practices of racism occur daily."
MORE: Williams cancels play by black playwright; it might harm black people
In an op-ed for The Williams Record, Maroja mocked student activists for claiming that it's "violence" to ask for evidence of the "violence" that supposedly permeates the far-left campus:
This is a form of intimidation meant to shut down debate. Further, we are told to "accept grievances from professors of color without question."

As a scientist, I have learned not to accept assertions without evidence. But this intimidation method seems to have worked: Few dissenters want to risk opprobrium from aggrieved students.
Maroja scrutinizes the two sources of evidence for the activists' claims, a 2009 report on retention of faculty of color and a recent Feminist Wire article by two Williams professors who are "Black Queer Feminists." She finds both wanting.
The 2009 report and a 2014 supplement actually contradict claims of a "mass exodus" of faculty of color: "faculty of color were retained and tenured at a slightly higher rate" than white peers, and those who left "received better offers, retired or did not receive tenure."
Nearly two in five students are minorities, and faculty are already "required to attend workshops on bias avoidance, and pay special attention in recruiting and evaluating candidates of color," Maroja says.
MORE: Is Williams College the next Evergreen State?
One of her colleagues who echoed the black queer feminists, Li Yu, claimed that microaggressions are evidence of violence, such as a "young colleague of color" who was mistaken as a waiter at a faculty reception. Maroja scoffs at this low bar for "violence":
Indeed, such events are commonplace, and I have encountered them often. However, I do not interpret them as racism against Latinas (after all, I have white male colleagues who encountered similar situations), much less construe them as "violence" or blaming the College for them. …

We are living in an era when people are taught to interpret everything as a microaggression instead of giving the benefit of the doubt. … The result is that one becomes conditioned to detect microaggressions everywhere. The question thus changes from "did racism take place?" to "how did racism manifest itself in this situation?" The problem is that unwarranted claims of oppression and victimization actually create new racial tensions, and are painting one of the most liberal, diverse and well-intentioned institutions as a cesspool of racism.
It's ridiculous and unworkable to identify "violence" as anything that "might offend someone, even if unintentionally," she says:
But, whose offense counts? Students upset with the destruction of their shrine to professors on leave, or the professor who, relocating materials after communicating with Campus Safety, has been cast as a racist villain? Or both? What is the threshold for deeming something "offensive"?

This is another form of intimidation: Change the meaning of words to stifle speech you don't like. But American courts have ruled that offensive words/actions, so long as they don't inspire imminent harm, are not violations of the First Amendment's "free speech." There is a huge difference between offending somebody's sentiments and punching them in the face. You can control how you react to speech, but you can't will your face to not be hurt.
Maroja concludes by asking for the community to bring "reason, deliberation and debate back to campus." She's puzzled by how higher education can serve its mission of using "reason, evidence and deliberation to justify (or alter) one's beliefs," unless "no speech is off limits."
I'm not holding my breath that President Mandel and her committee will make this task any easier for free-speech warriors like Maroja.
MORE: Black queer professors suddenly cancel their courses over 'microaggressions'
IMAGE: Williams Magazine
Like The College Fix on Facebook / Follow us on Twitter