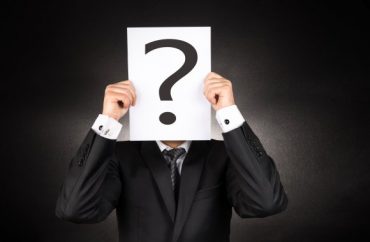 Beware 'free floating' campus policies that can still chill speech
South Dakota's institutions of higher learning don't robustly protect free speech in their written policies, according to the Foundation for Individual Rights in Education.
Three of the four state schools rated in the civil liberties group's database, including the University of South Dakota, earn a "yellow light" designation. That means they have "at least one ambiguous policy that too easily encourages administrative abuse and arbitrary application."
The fourth, Black Hills State, earns the worst rating of "red light" because of its Title IX policy. By defining sexual harassment as "unwelcome" conduct based on sex or gender, with no limitations, the public university "clearly and substantially restricts freedom of speech."
Now that the South Dakota Board of Regents has changed a slew of policies affecting freedom of expression, students and employees at state colleges and universities should benefit from more freedom to disagree, to speak their mind, to tell jokes, to ask people out on dates without being subject to a chilling investigation or even punished.
Eventually. Right?
FIRE is taking a "wait-and-see approach to this," Laura Beltz, senior program officer for policy reform, said in a phone interview Wednesday.
The regents-level changes are "largely looking good, but unfortunately just because the Board of Regents says this is our definition … doesn't mean that the schools will all immediately do so," she said.
"We're going to approach it school-by-school a little bit down the line" over the next month, to give administrators time to implement the regents' changes, which were approved as the fall term wrapped up.
The problem that students and employees still face is "free floating" campus-level policies, untethered to regents policy, that may exist across various departments and offices at any given campus, according to Beltz.
Here's how it works: Regents policy on "delegation of authority" requires individual campuses to ensure that students are "reasonably informed" of the systemwide policies through student handbooks and other publications.
Even if an individual campus doesn't have to adopt a new policy in response to the regents change, "any conflicting policy on the books wouldn't have enforcement power as a result, and they'd have to make sure they're at least linking to the Board policies and referencing them in the student handbook," Beltz wrote in a followup email.
One example of this superseding authority is the regents' new freedom of expression statement, which requires institutions to "ensure their policies and procedures uphold" the policy's commitment to "reasonable time, place, and manner restrictions."
The revised student code of conduct is even more explicit that the regents policy on "prohibited conduct" supersedes any conflicting institution-level policy, Beltz noted.
But it may take a while for campuses to track down their own policies that use different definitions or outright conflict with the new regents policies, which means students and employees could still be ensnared in illegitimate investigations before they are (hopefully) cleared.
As Beltz put it, "even if conflicting policies at member institutions can't be enforced because of this chain of command, they can still have a chilling effect on protected expression."
North Carolina went down this road before South Dakota with its state law, now 16 months old, that bans so-called free speech zones and requires discipline for substantially interfering with others' protected speech – say, sustained chanting to drown out a speaker.
This law requires the University of North Carolina Board of Governors, which regulates the university system, to devise a policy that requires each member institution to ensure compliance with the law. Beltz said it was possible that even now, some North Carolina institutions haven't fully complied with their legal obligations.
MORE: SD lawmakers misled before rejecting campus free speech bill
IMAGE: Shutterstock
Like The College Fix on Facebook / Follow us on Twitter