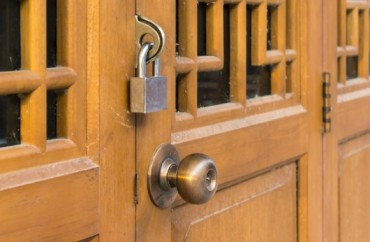 The Alexandria City Public Schools will be closed Wednesday, March 8 in observance of "A Day Without Women."
The district made the announcement earlier today after it received notice of 300 teachers requesting the day off, WJLA reports.
Instead, Wednesday will be designated a "teacher work day for ACPS staff." This "work day" will be in addition to an already-scheduled such day on Friday.
The school system said this was "not a decision that was made lightly," and was based solely on their "ability to provide sufficient staff to cover all classrooms." They said this decision was not based on a political stance or position.

ACPS said students will not be required to make up this instructional day as this winter season has been mild, and the school system has enough "snow days" on the calendar to close Wednesday without "adversely affecting the number of teaching days required by the State."

The school system apologizes for any burden placed on families when making this decision.
huh. A Day Without Women shuts down Alexandria City Schools. pic.twitter.com/L4wqylng0D

— delrayser (@delrayser) March 6, 2017
The Hill reports that Superintendent Alvin L. Crawley said the decision to close is "not based on a political stance or position."
According to the event website, "A Day Without a Woman" is about
[…] recognizing the enormous value that women of all backgrounds add to our socio-economic system–while receiving lower wages and experiencing greater inequities, vulnerability to discrimination, sexual harassment, and job insecurity. We recognize that trans and gender nonconforming people face heightened levels of discrimination, social oppression and political targeting. We believe in gender justice.
MORE: Students, professors work to bolster anti-Trump Women's March on Washington
MORE: Two thousand Seattle teachers engage in Black Lives Matter protest
Like The College Fix on Facebook / Follow us on Twitter
IMAGE: Shutterstock