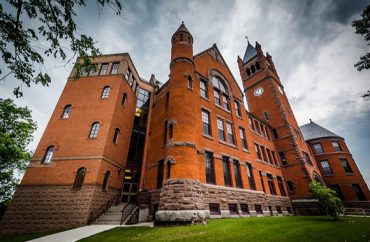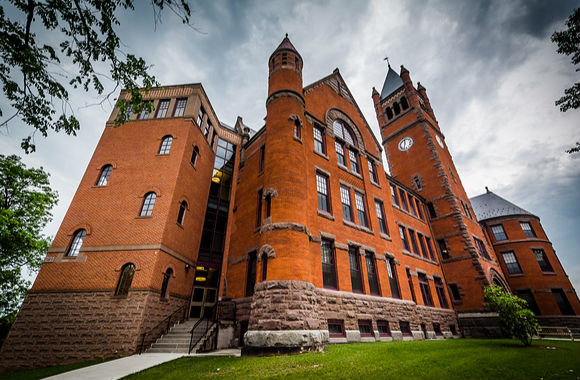 UPDATED
An event titled "Tired of White Cis Men?" scheduled for Gettysburg College on Saturday prompted students to file bias complaints against it.
The Nov. 12 event, which reportedly ended up being postponed, was billed as a senior's project and a chance for students to get their angst out over white males who are cis through painting and writing. Cis men embrace their biological gender.
"The event was organized by a student and sponsored by the college's Gender and Sexuality Resource Center as part of a Peace and Justice Studies senior project. The paintings that will be produced during the event will be posted in the main dining hall for display," reported Young America's Foundation, citing fliers advertising the event posted around campus.
Bias complaints were filed by Andrew Breschard and other students, reported YAF, which published a copy of Breschard's complaint.
"The mere presence of an event on campus that is focused on vilifying and devaluing white male students creates an environment in which students are being excluded and otherized based on immutable traits (race and sex, and by extension, gender identity, and gender expressions)," the complaint states.
"While in theory this event might exist only for a senior's research project, in practice it creates a hostile environment for many students that perpetuates racism and sexism on campus," it added.
"More troubling than the event itself is that the poster states that the paintings created at the event in the GSRC will be hung publicly in Junction. Hanging paintings that vilify and devalue students on the basis of their race and sex is nothing short of intimidation."
According to the college's website, "The Junction is one of the main social spaces on campus. It is popular for studying, grabbing a bite to eat, and hosting movie nights and a cappella concerts."
YAF stated it will follow up on the bias complaints to determine if they're addressed.
Fox News reported Monday that the event, which was to take place over the weekend, was postponed:
A spokesperson for Gettysburg College told Fox News Digital the "College became aware of a flyer posted by students on the afternoon of November 10th" and that the "flyer advertised a senior project conducted by a student in the Peace and Justice Program."

"The flyer was made for a student project and was never endorsed by the College or by Peace and Justice Studies," the spokesperson said. "The faculty leaders of Peace and Justice Studies have asked the student to reflect on their objectives and restructure their project accordingly."

"The event is no longer taking place as scheduled or initially constructed and the flyers have been removed," the spokesperson continued. "The faculty advisors have also directed the student to our Freedom of Expression Philosophy and the guidelines for posting flyers advertising events on campus."

"In any community of our size, there will be a wide range of views," the spokesperson added. "That creates a productive educational environment, but it also means that there will be occasions where views expressed are controversial or inconsistent with the values of the community."
Editor's note: This post has been updated to add a statement from the college given to Fox News that the event has been postponed and campus officials have asked that it be restructured. 
MORE: Gettysburg College organizes 'solidarity' protest before speech critical of transgenderism
IMAGE: Jon Bilous / Shutterstock
Like The College Fix on Facebook / Follow us on Twitter