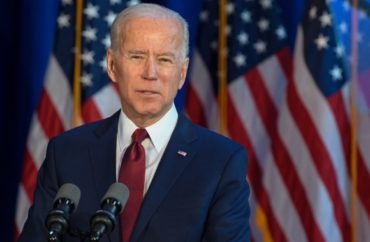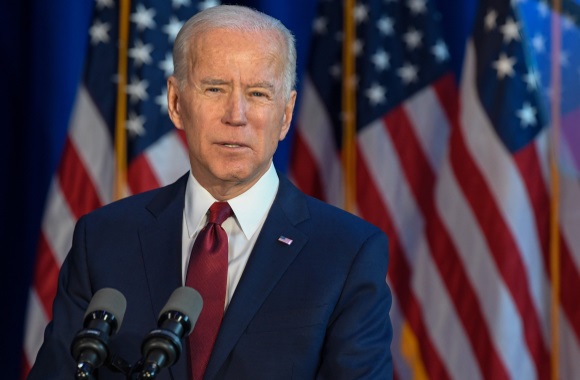 'President Biden is holding lunch money for poor Americans hostage in pursuit of his radical agenda,' Gov. Noem said
Federal education funding will soon be tied to schools' LGBT policies following an announcement from the Biden administration, but top Republicans are fighting the policy.
In May, the U.S. Department of Agriculture announced it would consider discrimination based on sexual orientation or gender identity a violation of Title IX. Implementing the new stipulation would tie federal funds to a school's compliance with LGBT mandates, such as allowing biological males who identify as women to use women's restrooms or compete alongside females in sports.
"USDA is committed to administering all its programs with equity and fairness, and serving those in need with the highest dignity," said Secretary of Agriculture Tom Vilsack as part of the announcement. "A key step in advancing these principles is rooting out discrimination in any form – including discrimination based on sexual orientation and gender identity."
In response to the announcement, Republican Florida Gov. Ron DeSantis decried Biden's guidance for its potential to revoke funding for K-12 students who receive free or reduced school lunches.
A spokesperson from DeSantis' office told The College Fix the policy is an "appalling threat" and directed The Fix to a Twitter video in which DeSantis called the mandate "intentionally destructive."
In Florida, we are fighting against Biden's intentionally destructive policies like denying school lunches for states that refuse to implement woke gender ideology in the schools. pic.twitter.com/YXpTky75Jn

— Ron DeSantis (@GovRonDeSantis) June 5, 2022
South Dakota Gov. Kristi Noem, a Republican, has threatened to sue the Biden administration as the new interpretations would limit funding to school lunch programs in districts where transgender athletes are restricted from participating in girl's athletics.
"President Biden is holding lunch money for poor Americans hostage in pursuit of his radical agenda," Noem said.
Her office did not respond to a request for comment from The College Fix.
In a June 14 letter to President Biden signed by 26 Republican attorneys general, they argue Biden's directive is "unlawful because it was issued without providing the States and other stakeholders the opportunity for input as required by the Administrative Procedures Act."
The Washington Free Beacon reported that with "the exception of New Hampshire attorney general John Formella, every Republican attorney general joined the coalition," noting about 30 million students benefit from the National School Lunch Program.
Billions of dollars in federal education funding is at stake, The Center Square reported. Some schools "are allowed to use a religious exemption to some rules like the kind laid out by the administration, but experts say it remains unclear whether the Biden administration will honor those exemptions or challenge them, which would likely lead to a legal battle."
The USDA did not answer a phone message from The College Fix requesting comment. (The organization later sent a survey via email requesting a satisfaction rating of the contact experience.)
MORE: Biden cannot cancel student loans by executive order: legal analysis
IMAGE: Ron Adar / Shutterstock
Like The College Fix on Facebook / Follow us on Twitter