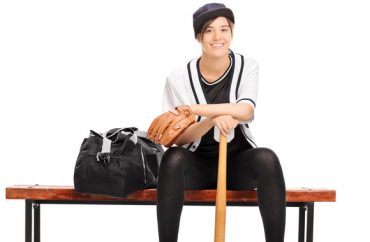 One way for the sports card company to turn its fortunes around
Sports card company Topps is in a pickle. It has been printing and selling cards promoting Major League Baseball players since 1951 and currently has a license that grants it exclusive rights to make and distribute professional baseball cards in this country.
It is about to lose that right, however, and news of the loss nixed a merger-public offering deal worth well north of $1 billion. Major League Baseball and the players association decided to give the license to Fanatics, an online sportswear and merchandise company, instead.
Topps was blindsided by this development and is still trying to figure out what to do next.
"Not only were we unaware that Major League Baseball was negotiating with anybody other than Topps regarding our rights beyond 2025," Topps chairman Andy Redman said in a statement that Michael McCann reported on for Sportico, "but we were abruptly informed [last Thursday by] MLB that a deal was completed, finalized and exclusive with Fanatics."
Mark Edelman, writing in Forbes, had a pretty smart idea of where Topps could go, business-wise, after getting this unexpected, awful news.
The column was appropriately titled, "After Losing MLB License, Topps Should Pivot To College Sports Trading Cards."
Edelman explained why Topps's options were limited in professional baseball, because of the players' union, but wide open for college ball:
Much like Major League Baseball players in the 1950s, NCAA athletes today are not unionized, and there is no single organization for college athletes to allocate their likeness rights for the purposes of group licensing. Nevertheless, with a number of state laws that went into effect on July 1, 2021 ensuring college athletes the rights to license their names, images and likenesses, Topps can still reasonably seek to secure these rights from college athletes by targeting them one-by-one — much as they did with MLB players prior to the players union's founding in 1966.
The Supreme Court opened this new potential revenue stream for Topps by effectively dynamiting the legal monopoly enjoyed by the National Collegiate Athletic Association in the recent NCAA v. Alston ruling.
The ruling was narrow in scope. However, Justice Brett Kavanaugh in a concurring opinion telegraphed the likely future jurisprudence of the court by stating, "The NCAA's business model would be flatly illegal in almost any other industry in America."
The wave of state laws that allow for licensing are very much in keeping with that warning.
There is already a lot of money in college sports, but because of the NCAA's loss of status, the shape of college sports is unpredictable.
One plausible scenario is that many schools will fold various sports programs and that other schools will expand theirs, or specialize in one no longer all-that-amateur sport per school.
College sports would thus become much more like their own more-competitive leagues that could vie for our attention with the majors. If a huge sports card company like Topps gets into the game of promoting college baseball, it may give baseball in America a major facelift. Other college sports would likely beat a path to its door.
Editor's note: Yes, I said there would be more on African American studies departments this column but sometimes when the news cycle lobs you a big fat fastball of fate, you've simply got to take that swing.
MORE: College athletics may never be the same after NCAA ruling
IMAGE: Ljupco_Smokovski.shutterstock
Like The College Fix on Facebook / Follow us on Twitter