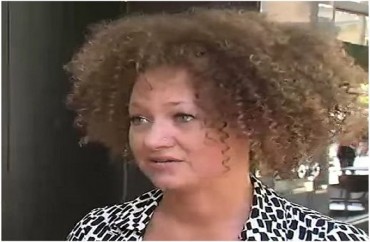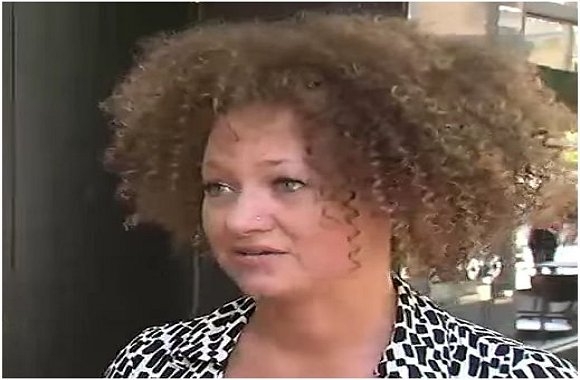 Sheeeeee's … not back.
Citing a "negative community response" after news broke of Rachel Dolezal's inclusion in an upcoming diversity summit during Cary, North Carolina's Martin Luther King Jr. Dreamfest, the company which had booked her appearance soon withdrew her name from the event.
A former adjunct at Eastern Washington University and leader of the Spokane, Washington NAACP, Dolezal was to be part of "a panel discussion on racial identity and race relations with representatives of the NAACP and professors from area universities," according to The News & Observer.
Dolezal "identifies" as black — even though she's white — and has courted controversy ever since the revelation of her true racial identity.
Jireh Management Group, who had booked Dolezal as part of Cary's annual MLK celebration, decided to remove her from the panel at the urging of community members, Doug McRainey, Cary's director of parks, recreation and cultural resources, said Wednesday.

"They made the decision about two weeks ago to remove her from the diversity summit, which we support," McRainey said. "We had two focus group meetings with citizens and pastors, and I think the feeling was that her presence would take away from the goals of the Dreamfest."

When Dolezal's involvement in Dreamfest was announced in the fall, it drew attention from national media outlets – and some local criticism. A group of eight Cary clergy wrote a letter to town officials in October expressing their concerns with Dolezal's inclusion, "considering the overwhelmingly negative response of the African-American community to her behavior." …

"We chose a person like Rachel Dolezal that has been depicted as a major villain through media because of her preference of racial identity," [CEO of Jireh Management Al] Cohen said. "And yet, she didn't steal from anybody. She didn't murder anybody. She didn't rob anybody. She only had an affinity for a group of people, and she served her community well."
However, Cary Councilman Don Frantz said that he fails "to see how somebody who lives a lie adds value to an honest discussion about real racial issues in this country."
MORE: Rachel Dolezal's time as professor, student, marked with bizarre claims
MORE: Rachel Dolezal 'doesn't believe in race,' still identifies as black
MORE: Rachel Dolezal details her race 'journey' in new memoir
Like The College Fix on Facebook / Follow us on Twitter
IMAGE: YouTube