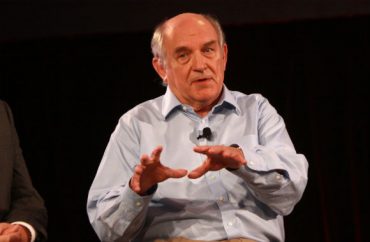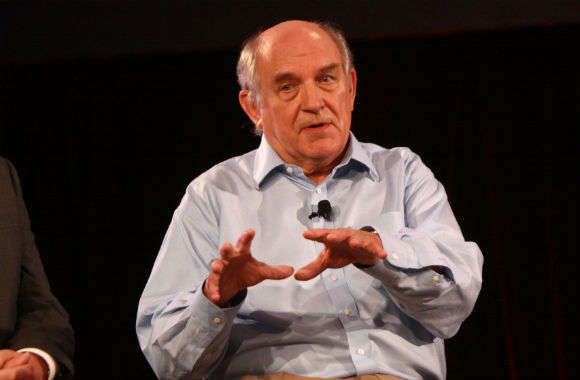 'This photograph is not meant to…cause pain'
The editor-in-chief of a campus newspaper seemed to apologize last week for publishing a photograph of political scientist Charles Murray on the front page of the publication.
"I take full responsibility for this decision," wrote Ethan Brady, the editor-in-chief of The Middlebury Campus. "It was mine alone, and any criticism should be directed at me alone."
The photograph in question shows Charles Murray standing on a stage and looking to his left with a mildly concerned expression on his face.
"I wish to explain the photograph…to the readers," Brady wrote. "I recognize that it may be especially jarring, particularly for students of color who feel that Charles Murray's rhetoric poses a threat to their very humanity."
According to Brady, "most of the section editors, and the managing editor" of The Middlebury Campus felt that running the photograph of Murray standing on a stage "would be inappropriate."  Brady "decided to run the photograph anyway," he writes.
Referring to the violent anti-Murray protest at Middlebury's campus a year ago, Brady writes: "This photograph is not meant to troll, or to cause pain, but to ask how that protest still lives with us today, one year later. For many, this image is burned in our collective memory. As much as we try to distance ourselves from that moment, we are made from it."
"I recognize that running this photograph is a political act. Yet I see no way to comprehend this institution without seeing ourselves as part of American society, which is itself political," Brady writes.
"We cannot escape our history," he states. "We can only confront it."
Also referring to the violent protest a year ago, which put a Middlebury instructor in the hospital, Charles Murray responded to Brady's column via Twitter: "How about confronting that the woman in the photograph you can't bring yourself to name suffered a concussion and a neck injury that she still lives with?"
MORE: Conservative scholar shouted down at Middlebury College, forced to leave lecture hall
IMAGE: Flickr
Like The College Fix on Facebook / Follow us on Twitter