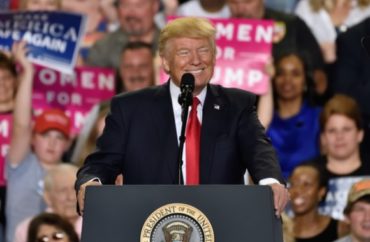 Would stop open-ended stays in the United States
The Department of Homeland Security recently released a proposal for public comment that would create a stricter timeframe for some nonimmigrant visas, including student visas.
These visa holders are generally not eligible for citizenship under these programs.
The new policy would create two-year and four-year time frames for student visa holders. Currently, student visa holders can extend their time "for the period of time that they are complying with the terms and conditions of their nonimmigrant category," according to the DHS' proposed rule.
The new rule, if implemented, would streamline compliance and verification of student status, the agency argued in its proposal. The current policy "poses a challenge to the Department's ability to effectively monitor and oversee these categories of nonimmigrants."
The new policy would mean that student visa holders, as well as several other visa holders covered by the policy, would have to ask permission from United States Citizenship and Immigration Services to stay past their two or four-year time frame.
"This change would provide the Department with additional protections and mechanisms to exercise the oversight necessary to vigorously enforce our nation's immigration laws, protect the integrity of these nonimmigrant programs, and promptly detect national security concerns."
According to The Hill, Homeland Security could also penalize countries that regularly do not play by the rules.
The Hill reported:
The policy includes a caveat that DHS could shorten the period to two years, which will apply to visitors from countries with overstay rates higher than 10 percent.

The two-year limit could apply to visitors from countries on the State Sponsors of Terrorism List, visitors coming for a school or program that is not an E-Verify participant in good standing and visitors attending a school that's not recognized by the Secretary of Education.
The new policy would also apply to foreign journalists and media who would be granted permission to stay in the country up to 240 days initially and then could apply for an extension for up to an additional 240 days.
It comes after the Trump administration announced and then revoked one policy in July that would bar foreign students from entering or staying in the United States if they were only taking online courses.
The administration later clarified that new students could not enter the country if they were only taking online courses.
MORE: College Republicans lobby Trump to crack down on foreign worker programs
IMAGE: Evan El-Amin / Shutterstock
Like The College Fix on Facebook / Follow us on Twitter