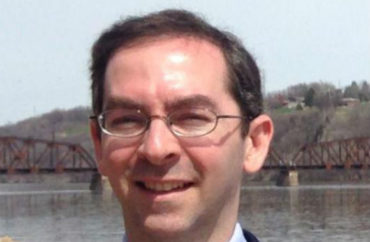 They have 'ethical responsibilities to follow the law and to preserve civil rights'
On his first day in office, President Biden released an executive order interpreting Title IX to "prevent and combat discrimination on the basis of gender identity or sexual orientation."
A member of the former administration wasted little time challenging Biden's Department of Education to enforce Title IX's literal ban on sex discrimination in federally funded programs.
Adam Kissel (above), deputy assistant secretary for higher education programs from 2017-2018, filed a raft of Title IX complaints late last month against public and private colleges for programs, scholarships and events that exclude men. He shared them with The College Fix.
He's following in the footsteps of Mark Perry, a University of Michigan-Flint economist who claims he filed 190 Title IX complaints just in 2020, spurring 86 investigations by the department's Office for Civil Rights and arguably the creation of two new "issue codes."
MORE: Department of Ed puts strict limits on women-only programs
Asked why he began to file complaints, Kissel told The Fix that the universities he took to task had appeared in the news recently. "To preserve civil rights, equity, and inclusion, despite these universities' violations of those rights and principles, I filed the Title IX complaints," he said in an email.
It's not clear at this early stage whether the Biden administration will continue its predecessor's pressure on universities to open programs to both sexes, create comparable programs for males or close single-sex programs.
But Kissel, who previously served at the Foundation for Individual Rights in Education and Philanthropy Roundtable, believes his former government colleagues have little leeway to ignore or reject complaints like his.
"OCR is constrained by the law and the Education Department's own regulations, as well as OCR's Case Processing Manual," he told The Fix. "Lawyers at OCR have ethical responsibilities to follow the law and to preserve civil rights for all students without themselves discriminating on the basis of sex or race."
Focus on transgender issues and sexual assault, but not text of Title IX
Biden's presidential campaign issued numerous proposals pertaining to college students, particularly offering tuition-free education and eliminating large chunks of student debt.
But the new president has a long track record relating to Title IX, focusing on its role in protecting victims of sexual abuse.
Biden was the driving force in the Obama administration on Title IX, as exemplified by its 2011 "Dear Colleague Letter" that tilted campus sexual misconduct procedures against accused students. Though it never made the "guidance" a legally binding regulation, the Obama administration threatened colleges that didn't comply with its views.
While Biden's executive order emphasized his view that Title IX protects the right of boys who identify as girls to access female restrooms, locker rooms and school sports, on its face it does not address single-sex programs, scholarships and events.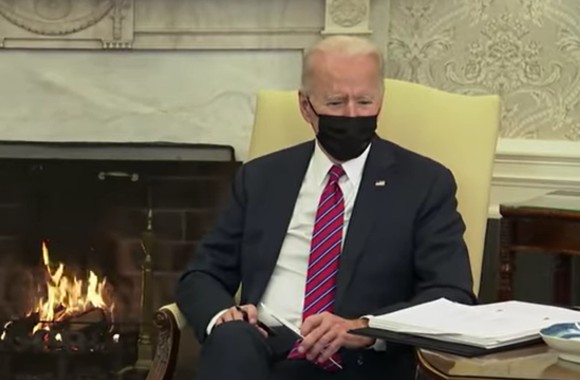 MORE: Feminist law profs decry Obama officials for threats based on guidance
Violations of these Title IX protections, outside of sexual harassment, could be flying under the radar, according to Kissel, who is currently a senior fellow at the Cardinal Institute for West Virginia Policy.
He filed complaints against the University of Colorado-Boulder, Louisiana State, Pittsburgh's Duquesne University and New York City's Wagner College. Some also allege violation of Title VI's ban on discrimination by race and color.
CU-Boulder offers programs and events that exclude male students, such as the free Girls Who Code Camps, the Girls At the Museum Exploring Science program and the Leeds MBA Women's Weekend, according to the complaint. Its Diverse Women in Business Symposium and the Men of Color in Business Initiative exclude whites.
The complaint against LSU cites discrimination in its Intercultural Womxn's Collective and scholarships offered by the Society of Women Engineers.
Duquesne's Clare Boothe Luce Scholarship and Women's Executive Leadership explicitly exclude men, according to the complaint. Its law school "maintains scholarships that explicitly discriminate on the basis of sex and/or race."
Wagner's Women of Color Dialogue Circle violates Title VI, Kissel argues.
The response from targeted schools has been lethargic. Among the three schools that Kissel first targeted, only LSU has provided a substantive response to a week of Fix queries as of Wednesday night. (Kissel provided his Wagner complaint to The Fix later.)
"We received the complaint this week," LSU Media Relations Director Ernie Ballard said in an email last week. "We are currently reviewing it and gathering information on the programs mentioned." Ballard said he would follow up with The Fix once he has relevant information.
CU-Boulder has not provided a substantive response to a Fix email, beyond a brief follow-up phone conversation. Duquesne has not responded to email and text queries at all.
Wagner has not responded to a Tuesday evening email and Wednesday afternoon phone call.
MORE: Department of Ed adds 'single sex' discrimination categories
IMAGES: Adam Kissel/Twitter, IMAGE: The White House/YouTube
Like The College Fix on Facebook / Follow us on Twitter