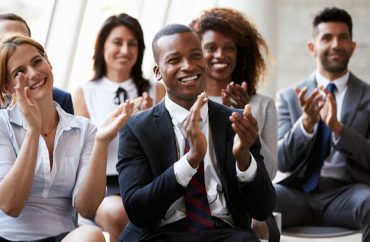 Under the guilty-until-proven-innocent model perfected by Catherine Lhamon as head of the Office for Civil Rights in the Department of Education, schools that were subject to one complaint might find themselves paying exorbitant costs to deal with an open-ended search for a "pattern" of misconduct.
President Trump's temporary head of OCR is scrapping that, and her Obama administration predecessor – now the head of the U.S. Commission on Civil Rights – is having a fit because of it.
ProPublica reports with unsurprising alarmism that civil-rights investigation practices by the Obama administration are getting a close look from the new administration.
Candice Jackson, who will remain acting OCR chief until a nominee is confirmed, released an internal memo last week that instructs her field staff to ditch the "one size fits all" model that Lhamon's office imposed on racism, sexual harassment and other equity investigations.
It will end the wild-goose chases that Lhamon tells ProPublica are necessary to find evildoing wherever it lurks:
This narrowing of the department's investigations "is stunning to me and dangerous," said Catherine Lhamon … "It's important to take an expansive view of the potential for harm because if you look only at the most recent year, you won't necessarily see the pattern," said Lhamon.
MORE: OCR official has traditional views that 'raise questions'
Here's what Jackson is telling staff:
Effective immediately, there is no mandate that any one type of complaint is automatically treated differently than any other type of complaint with respect to the scope of the investigation, the type or amount of data needed to conduct the investigation, or the amount or type of review or oversight needed over the investigation by Headquarters. …

In particular, OCR will no longer follow the existing investigative rule of obtaining three (3) years of past complaint data/files in order to assess a recipient's compliance [instituted by Lhamon].
Jackson gives the example of investigating a "racially-neutral suspension policy" alleged to be applied differently to a student based on race. Investigators will now decide "what comparative data … are necessary" to determine if there's a pattern, not just a single instance:
[I]t is the investigative team's responsibility … to determine on a case-by-case basis the type and scope of evidence that is necessary … with the understanding that all OCR investigations are to be framed in their scope by the allegations of each particular complaint.
Promising from Candice Jackson: emphasis on neutrality, abandonment of Lhamon 3yr mandate to investigate all cases https://t.co/tmKEkpKO9z

— KC Johnson (@kcjohnson9) June 15, 2017
MORE: Congress asleep as agency that railroads males expands it reach
In other words, no more wild-goose chases looking for weapons of mass destruction in schools that drain their coffers, worsening educational outcomes in the process. OCR regional offices are also getting more leeway to run their own investigations without micromanagement from Washington.
ProPublica grudgingly admits there's a real cost to putting a school under an open-ended investigation that's not bound by any existing complaints:
The office [under Lhamon] "did such a thorough review of everything that the investigations were demanding and very expensive" for schools, said Boston College American politics professor R. Shep Melnick, adding that the new approach could take some regulatory pressure off schools and districts.
Read Jackson's memo and ProPublica report.
MORE: OCR pick wrote book on 'Women Targeted by the Clinton Machine'
Like The College Fix on Facebook / Follow us on Twitter
IMAGE: Shutterstock