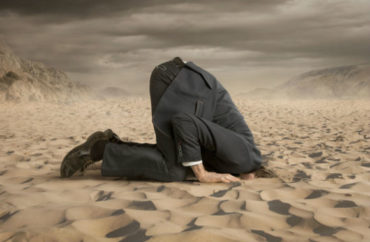 Forced into 'multiple hour-long interrogations' about his Zionism
Tufts University "dismissed" allegations of rampant anti-Semitism against a Jewish student "and abdicated its responsibility to protect" such students following a warning letter from the student's lawyers, they said.
The Brandeis Center for Human Rights Under Law said Tuesday that Max Price had faced a "months-long campaign of intimidation, harassment and discrimination" for speaking out against Tufts Students for Justice in Palestine's campaign to get a referendum on the student ballot.
SJP most recently filed a complaint against the student that seeks his removal from the Tufts Community Union Judiciary, the public interest law firm said in a press release.
A spokesperson for the Brandeis Center told The College Fix it has "been in touch with Tufts numerous times" since sending the Feb. 3 warning letter, and President Anthony Monaco and administrators have "not done anything to intervene or protect Max as their own policies and federal policies require."
The dispute concerns SJP's three-year-old "Deadly Exchange" campaign, which "falsely blames Israel and its Jewish American supporters for fueling racist conduct in United States law enforcement," the letter says: It uses "anti-Semitic tropes associated with Jewish power and Jewish conspiracies and promotes a modern blood libel" about Jewish complicity in the deaths of unarmed blacks in America.
While SJP's proposed referendum last fall said that Tufts sent its police chief to "an intensive week-long course led by" Israel National Police, Israeli intelligence and security services and the Israeli Defense Force, the Washington Free Beacon says the program was sponsored by the Anti-Defamation League and led by "both Israeli and Palestinian police officers."
MORE: Tufts prof threatens to call cops on us for asking about Palestine course
Price says he "spoke up to correct the misinformation and the lies" and was immediately targeted, "called a racist, a fascist, a Nazi." The spokesperson for the center told The Fix Price is "the only Zionist Jew on the Judiciary" and compared his treatment to the earlier campaign against Jewish student government leaders at the University of Southern California.
SJP members "repeatedly accused Price of bias, bullied and harassed him, and pressured him to recuse himself" from the judiciary during the referendum campaign, the center's release says. He's now subject to a disciplinary hearing and threatened with removal from office "for no reason other than he has publicly expressed his Jewish identity":
As a result of SJP's demands, Price was forced to sit through multiple hour-long interrogations by Tufts student government leadership about his personal beliefs and identity as a pro-Israel Jew.  Even after the TCUJ determined that there was no evidence of bias and no need for Price to recuse himself, he was unlawfully silenced and placed on "mute" for the entire final Zoom meeting where TCUJ members considered the referendum.
The TCU Senate hearing, scheduled for Sunday, is functionally a kangaroo court, according to the center. Members have "made statements that utilize anti-Semitic tropes about money and power, indicate explicit support for SJP and its hateful referendum, and demonstrate personal bias against Price."
Tufts is bound by Title VI, the Trump administration's Executive Order 13899, and its own nondiscrimination policy to stop "discrimination against Jews on the basis of their actual or perceived shared ancestry or ethnic characteristics," including through anti-Zionism, the letter says:
Harassing, marginalizing, demonizing, and excluding these Jewish students on the basis of the Zionist components of their Jewish identity is just as unlawful and discriminatory as attacking a Jewish student for observing the Sabbath and keeping kosher.
Administrators must halt Price's disciplinary hearing and end harassment and discrimination that is infringing on his free speech, due process and equal opportunity, lawyers said.
Read the release, letter and Free Beacon report.
MORE: Elizabeth Warren compares Israel in Gaza to Holocaust at Tufts
IMAGE: rangizzz/Shutterstock
Like The College Fix on Facebook / Follow us on Twitter