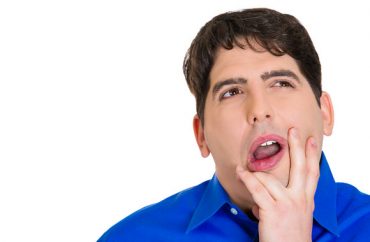 A Tufts University psychiatry professor says President Trump's (apparent) defeat in the 2020 election is merely the beginning of the US's "perfection" the Founding Fathers dreamed of.
Writing in Psychology Today, Nassir Ghaemi points to anti-Trumpers' and Democrats' shock that the race ended up as close as it was. After all, Ghaemi says, Trump's "complete failure" with COVID resulted in almost 250,000 deaths!
What was it about the 48 percent of the American electorate who voted for Trump? It wasn't tax cuts, Ghaemi says, nor China or Russia policy. And the US Supreme Court and immigration played only "indirect" roles.
What it came down to is the lower-class white male: "They know that the less white this nation becomes, the more they will lose," Ghaemi contends.
"This is a cultural conflict now, not a political debate. It's not about liberalism versus conservatism on policies […] it's about whether the white male Christian power hierarchy of the past will continue its control, or whether it will share power with women and non-whites and non-Christians and non-heterosexuals."
There are two different visions of America:  the America of the past, and the America of the future.  Making America great again meant reclaiming that past. For non-white males, America never has become great yet.  To paraphrase Martin Luther King Jr: It has not lived up to those words: that all men are created equal. It didn't say all white men; it said all men. Even that's not acceptable. It excluded women. So America never was great enough to begin with. The goal is not to make it great again, but to make it great some day.  That's still a future event, should it ever occur.

But the 48% know that the trend is to the opposite, and that's why the losers of this election are so angry.  …

their psychology also is partly about a psychological commitment to maintaining the power of the male gender and of the European-American ethnicity, which has been called "white" for centuries in contrast to those it enslaved as "black". In Europe, those "whites" were just peasants and workers; in America they were exalted, as white, in contrast to slaves.  This psychology of whiteness has persisted: even when poor and uneducated, they feel superior to non-whites, and they can't accept that continued immigration threatens their majority.
Ghaemi closes with the aforementioned "perfection" of the Union: "Coming generations of 'white' European-Americans would do themselves and the world a huge favor if they became educated to live in the future, not the past, to learn to live in a new world as equals, not superiors."
Conflicting with the shrink's analysis, however, are preliminary 2020 presidential voting demographics. They show the president actually lost white voters compared to 2016, and made significant gains among blacks, Asians and especially Hispanics.
MORE: Yale shrink who claims Trump 'mentally unfit' refuses to diagnose Biden
MORE: Duke U. shrink: Trump may be worse than Hitler, Stalin and Mao
IMAGE: pathdoc / Shutterstock.com
Like The College Fix on Facebook / Follow us on Twitter