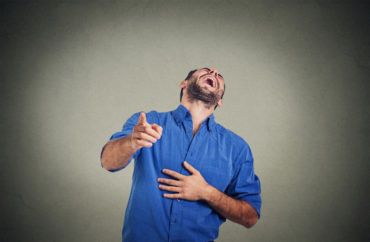 The Yale psychiatrist who repeatedly has claimed President Trump is mentally unfit to hold the highest office in the world won't offer an opinion on soon-to-be Democratic presidential nominee Joe Biden.
Psychiatry professor Bandy Lee has said Donald Trump should be "contained" for an "emergency evaluation," and she wanted a "72-hour hold" on the president following the military strike against Iranian terror mastermind Qassem Soleimani. She also led a confab of like-minded shrinks who testified that Mr. Trump is "dangerous to an unprecedented degree in our history," and that his political rallies are akin to those of Adolf Hitler.
Dr. Lee insists her diagnosis of the president isn't really just that ("We are assessing dangerousness, not making a diagnosis," she says), and that she isn't breaking the "Goldwater Rule," the American Psychiatric Association's decree that "members never publicly discuss the mental health of a public figure."
Given that recently there have been questions swirling around about Joe Biden's mental acuity, Dr. Lee was asked for her opinion about that … but refused to offer one.
In a Washington Monthly article titled "The Disinformation Campaign Being Launched Against Biden," Nancy LeTourneau writes  "There is no data to support the allegation that [Biden] is in cognitive decline." After several paragraphs of supposed supporting evidence, LeTourneau turns to Lee to explain why "a declination to diagnose Biden is in keeping with professional standards":
I do not diagnose without examination and do not speak about public figures in general, unless there is evidence of such profound danger to public health and well-being because of serious signs of mental instability in a public servant, that it would be a public disservice not to share the knowledge and training that I have. Biden has not risen to this threshold…
Is this refusal hypocritical, though? In a laughable response, Lee says no way (emphasis added):
I never spoke up about a president or a presidential candidate either before or after Donald Trump, and neither have thousands of mental health professionals who have come forth with similar concerns in ways that are unprecedented in U.S. history, for any president of any party. I only speak up when there is a medical need of such great magnitude as to risk the survival of the human species. This is definitively Donald Trump, not Biden. Nor is it Bernie Sanders, Hillary Clinton, or any other false equivalences people wish to create for political purposes.
Hilariously, in that "false equivalences people wish to create for political purposes" category, the very same day Lee told Salon.com that Trump is "putting lives at risk" because he's more concerned about his image than dealing with the coronavirus. She also alleged Vice President Pence is "enabling" this behavior.
In the piece, Lee once again claims her views on the issue aren't political.
"I would say the exact same things about Mr. Trump if he were a Democrat," she said. "That is how I, as a long-term New Yorker, remember him, as a libertine Democrat without morals or religion."
Read the Washington Monthly and Salon articles.
h/t to Legal Insurrection.
MORE: Bandy Lee leads confab which will warn Trump 'is unfit for office'
MORE: Bandy Lee: 'Contain' President Trump for 'emergency' mental evaluation
IMAGE: pathdoc / Shutterstock.com
Like The College Fix on Facebook / Follow us on Twitter