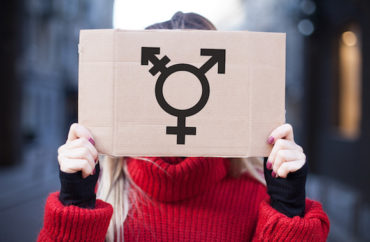 The University of British Columbia will not be permitted to participate in Vancouver's 2019 Pride Parade because it allegedly provided platforms for 'transphobic hate speech."
So decided the Vancouver Pride Society on Monday, according to the HuffPost.
It appears the catalyst for the ban was an appearance at UBC by "anti-trans advocate" Jenn Smith, himself a transgender man. Smith argues against the teaching of sexual orientation and gender identities in schools. Events featuring Smith were canceled at Trinity Western University and Douglas College.
VPS has made the decision to rescind @UBC's entry in the 2019 Pride Parade after they provided a platform for transphobic hate speech. Free space will be given to LGBTQAI2S+ students, faculty and employees who wish to march. Details here https://t.co/K5PYXFaQEm

— Vancouver Pride (@vancouverpride) July 8, 2019
Of course, Smith's discussion wasn't without controversy at UBC. As could be predicted, the university student union complained that "some students, faculty, and staff at UBC will feel threatened, unsafe, and targeted" by Smith. The president of the UBC Board of Governors said Smith's appearance should have been banned under the school's "gender and equity policies."
"Irresponsible, disrespectful and discriminatory speech, including by non-UBC persons who have booked space on campus, harms the core activities of the UBC community," BOG President Bronwen Sprout wrote in a letter.
On July 2, UBC President Santa Ono released a letter acknowledging the controversy around the event.

"I know that the June 23 event raised the question of how the university can balance the crucial principles of freedom of expression and academic freedom with our commitment to equity and inclusion," Ono wrote. "This is not an easy question, but a very important one."

Ono noted in his letter that the university's Board of Directors will discuss the issue at an upcoming board meeting. However, the Vancouver Pride Society said in their statement that the university will not be permitted to formally participate in events until a new policy is instated.

"We are hopeful that UBC will create changes in policy and practice to support their entire campus community," the statement reads. "Until then, UBC will not be able to participate as an institution at our events."
Vancouver Pride did clarify that "LGBTQAI2S+ UBC students" are still welcome "as individuals" to attend the festivities on August 4.
MORE: Female athlete: Coach retaliated due to complaints about transgenders
MORE: All-male college can't explain its own transgender admission policy
IMAGE: Andrii Zastrozhnov / Shutterstock.com
Like The College Fix on Facebook / Follow us on Twitter