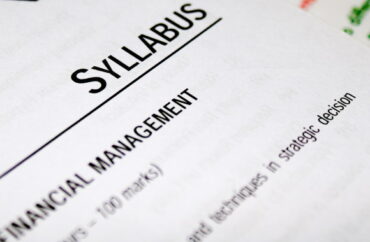 UPDATED
The University of Central Florida does not appear to be in full compliance with a relatively new law that requires the state's public universities to publish syllabi information online, according to a review of the school's website by The College Fix.
As part of a higher education reform package, Republican Gov. Ron DeSantis last year signed SB 7044, which requires universities make public a variety of course information in a searchable format, such as required texts.
It states syllabi information for general education courses must include: the curriculum; goals, objectives, and student expectations of the course; and how student performance will be measured.
The University of Central Florida published a page on their website where each syllabus can theoretically be found either by search or under their respective departments. However as of now the vast majority of syllabi do not appear to have made it online yet, a review by The Fix found.
Another link posted by the university that serves as a repository for syllabi publishing under the new law appears to be sparsely populated.
UCF spokesperson Courtney Gilmartin told The College Fix the university "is in the process of implementing our Simple Syllabi tool, which will go above and beyond the requirements of the new legislation to increase the availability of course information for our students and help them to make academic choices that enable their success."
Currently, she added, the university's public course registration system is what is searchable in accordance with the law.
However, that interface lists more than a dozen search criteria boxes and requires a course subject, number, location, title or instructor to search for general education core courses to access syllabi.
One UCF professor who asked to remain anonymous told The College Fix that the new law's requirement has not been a major point of discussion among faculty and may have been simply overlooked.
There are a smattering of courses at UCF that appear in compliance, however, such as an "Introduction to Communication" syllabi posted online.
The most compliant department at UCF appears to be the School of Politics, Security, and International Affairs, which has syllabi for many of its courses from each semester posted online as PDFs.
In contrast to UCF, the University of Florida appears to be more compliant.
Steve Orlando, a spokesman for the University of Florida, said scholars at his school have complied, and provided a link to the uploaded faculty syllabi. It appears a majority of professors have linked to a PDF of their syllabus information. Previous years are also posted.
"Our faculty understand the importance of following state law and Board of Governors regulations," Orlando said.
The UCF general education program for 2023-24 is posted online. One course required for all majors is "English Composition 1." On UCF's undergraduate catalog, the course page gives no information on textbooks or required and recommended readings, and no syllabus posted.
On another page as part of UCF's website, there is a description for the English course with student learning outcomes stated, but has an absence of a syllabus or recommended text.
Another syllabus posted was for the general education course "Cultural Anthropology," however it was only found via a Google search instead of being published directly from links on the UCF website.
According to syllabi instructions given to UCF professors, syllabi must be posted to their Webcourses by the first day of term, and for general education program core courses, it must be posted 45 days before the start of the semester.
Editor's note: The article has been updated to include a statement from university spokesperson Courtney Gilmartin.
MORE: New College of Florida works to enroll more male students as shake-up continues
IMAGE: Rinku Dua / Shutterstock
Like The College Fix on Facebook / Follow us on Twitter