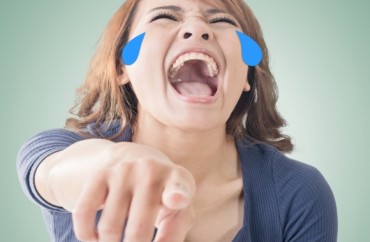 University of Chicago student activists occupied the campus police headquarters Friday night, with about 20 of them remaining until morning because they wanted a meeting with the provost and UCPD chief.
According to The Chicago Maroon, demonstrators numbered around 100 at the start of the sit-in, with "around 40 stay[ing] for at least part of the night."
The protesters demands are four "Ds": "defund," "disarm," "disclose," and "disband," all related to the UC Police Department. They want a 50 percent reduction in UCPD funding for the upcoming school year, and a complete shutdown of the department by 2022. In addition, all campus cops should immediately be disarmed.
Protest organizer Yessica Vargas had to go back some 70 years to make her argument, referencing UC's use of "racially discriminating housing covenants," and claiming the university was "colonizing the entire fucking South Side [of Chicago]."
Vargas told The Maroon that demonstrators were prepared for a 24-hour stay with "programming" and "arts and crafts."
But apparently they were not prepared enough for, once normal business hours ended, the building was secured. This meant anyone who left the building wasn't permitted back in, outside food was disallowed, and access to building bathrooms was shut down.
The Maroon notes Vargas and company had brought "some water and snacks"; when they ordered pizza, they never got it as it arrived after the building's closure.
Organizer Jo Sabath complained that UCPD Chief Kenton Rainey "deprived" activists of their "dignity" by not allowing the pizza and locking the bathrooms.
A crowd gathered outside the headquarters on Drexel Avenue, carrying tents, crates of water, and other equipment after the building doors closed. They stacked it outside the headquarters alongside boxes of pizza that organizers had ordered earlier and began setting up tents.

Second-year Roma Linares told The Maroon that the main goal of those outside was to get food and supplies into the lobby for those sitting in.

"We're trying to figure out a way to get supplies to the people inside because the cops are, like, making it really impossible. Right now, I think we have a way to do that," Linares said.

"I know that people are willing to stay overnight in there. But a lot of people have also been helping out with supplies in terms of tents and sleeping supplies and food," she said. "We got a bunch of offers to buy pizza and medical equipment.
The occupiers also were cheesed at a UCPD officer who came in every half hour to remind them that they were trespassing and violating social distancing guidelines. Activists "grew increasingly frustrated at being repeatedly woken or prevented from falling asleep," and as such screamed at the officer "quit your job" and sang Nicki Minaj's "Super Bass."
MORE: How to deal with students who 'occupy' campus buildings
MORE: Student occupiers demand free meals, laundry detergent
IMAGE: Shutterstock.com
Like The College Fix on Facebook / Follow us on Twitter