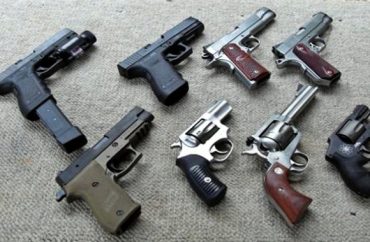 The University of Chicago's admissions office is offering an incentive to its student tour guides: Come up with "a creative way to dispel the negative perception'" that the city is unsafe.
The Chicago Maroon obtained a copy of the email Assistant Director of Admissions Colleen Belak had sent out to the guides. The student who provided the message asked to remain anonymous due to a "confidentiality policy."
In her email, Belak manages to toss in the name of the president-elect:
"If you've paid attention to the national news (or Donald Trump's tweets) over the last few months, you'll notice that the city of Chicago is often painted with a broad brush as an 'unsafe' or 'scary' place to reside," Belak wrote to the campus tour guide listhost.
"Of course, certain realities should not be ignored, but at the end of the day most of us are proud Chicago residents with a deep love of the city," [Belak continues].

"With that spirit in mind, we have an opportunity for you to win some money—$500 to be exact. If you are able to come up with a creative way to approach this negative perception, be it a video series, blog post, photo, or something else (and better) entirely… Keep in mind that the audience is a high school student and his/her family."

A section on the admissions website reads, "While Hyde Park is considered one of the safest neighborhoods in Chicago, urban life demands street smarts." The site lists a number of campus security and University of Chicago Police Department (UCPD) resources. "The feeling of security is one thing that makes UChicago a great place to call home."

University administrators have worried about fear of crime keeping away prospective students since at least the 1970s, when a well-publicized crime wave appeared to have driven down enrollment of female students.
Some just may quibble with the term "perception" given that Chicago saw 1,100 more shootings in 2016 than the year before, and totaled a record 762 homicides — the most in 20 years and more than New York and Los Angeles combined.
MORE: Campus police protection an 'act of violence' — b/c cops support Trump
MORE: Course on Orlando killings: 'toxic masculinity,' racism, homophobia
Like The College Fix on Facebook / Follow us on Twitter
IMAGE: Joshuashearn/WikimediaCommons