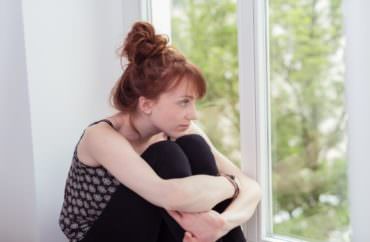 The University of Cincinnati has numerous "identity centers" for students — so-called "safe spaces" — to help them deal with this current era of "nationwide uncertainty."
According to the student paper The News Record, events such as the U.S. Supreme Court overturning Roe v. Wade, the police shooting of a local black man and the "hundreds of bills" in various states "targeting" LGBTQ+ individuals are but some of what UC students must "grapple" with.
This is understandable … if UC students get their news exclusively from The News Record. After all, the reporter in question (who, incredibly, is a senior political science major) writes that the reversal of Roe (Dobbs v. Jackson) took away women's (and that of "other people with uteruses") right to an abortion.
It does no such thing, of course; the SCOTUS decision merely returns any regulation of abortion to the individual states. (The reporter might have had Ohio in mind when she penned her piece; nevertheless, despite currently having one of the stricter abortion laws in the country, the procedure is still legal prior to a fetal heartbeat being detected.) For these folks there's the UC Women's Center, the staff of which is "extremely knowledgeable" about topics such as "women's history, feminist movements, intersectional social justice and current events."
Women's Center Director Dana Bisignani said regarding the Dobbs ruling that "turning anger outward" is better for one's mental health than keeping it bottled up within.
For students traumatized by the shooting of Akron resident Jayland Walker in late June there's the African American Cultural & Resource Center. The News Record compares the Walker incident to what happened to George Floyd in 2020 … except that they're quite different. Nonetheless, the AACRC assists with "the needs of Black students in academics, culture and spirituality" because, according to Director Mercedes Johnson, we still live "in a world where racism, discrimination and political and social unrest exist."
The AACRC hosts a confab called "Wokeshop Wednesdays" where students can chat about their mental health and "navigating spaces as Black Students."
Lastly, because states like Ohio have "targeted" LGBTQ+ individuals with legislation such as preventing transgender women from participating in women's sports and prohibiting "gender-affirming" heath care, there's the campus LGBTQ Center. This "identity" center has something called the "THRIVE" mentorship in which LGBTQ+ underclassmen are partnered with upperclassmen in order to "celebrate each other" and "support each other's mental health."
Curious — did colleges ever offer safe spaces for students traumatized by all the devastation wrought by the riots following George Floyd's murder? What about for pro-life students when conservative SCOTUS justices' lives were threatened? What about for (biological) women athletes when they were being scorched by transgender females in their respective sports?
MORE: Fitchburg State offers safe spaces after Rittenhouse verdict; includes 3 lies in campus email
MORE: 'Queer Closet' at UA offers safe space for LGBTQ students to shop for clothes
IMAGE: Shutterstock.com
Like The College Fix on Facebook / Follow us on Twitter