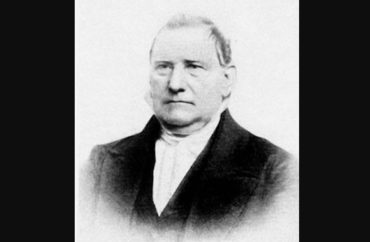 The University of Cincinnati will be removing all references to its founder … because he owned "enslaved persons" in the 19th century.
According to NBC News.com, Charles McMicken's name will be verboten effective immediately on campus (which is 8 percent African-American) as the university's board of trustees approved a motion on June 29 "to remove any mention" of him.
The university initially had sought to merely disaffiliate the College of Arts and Sciences from McMicken based on the recommendations of a 2019 working group and student government resolution.
Ultimately, however, UC President Neville Pinto and the trustees went further, with the former recommending more drastic erasures — essentially confirming what UC history Professor David Stradling had suspected at the time.
Pinto said "Truth be told, McMicken's place in our history has been too tidy for too long."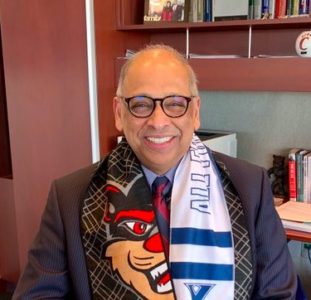 In a June 27 statement, Pinto (pictured) said canceling McMicken "was a critical step on our journey to becoming a more diverse, inclusive and welcoming community," and noted the UC Foundation had followed suit by removing McMicken's name from "its honorary societies and scholarships."
"Though the audiences differ," Pinto continued, "the message remains much the same: the prominence of McMicken's name on campus, and the symbolism of exclusion it represents, is holding us back from creating and sustaining a full sense of belonging for all."
In 2019 however, Pinto didn't think maintaining McMicken's name at various campus locales was all that big a deal as he said the founder's "role as a philanthropist cannot be denied."
McMicken, who died in 1858, bequeathed land then worth almost $1 million to Cincinnati to build "two Colleges for the education of white Boys and Girls." The university noted in 1995 that McMicken "was a paradoxical man, to say the least […] a slaveowner, yet provided land to free people of color." He also donated money to African-Americans who wished to resettle in Liberia, including his own slaves (offered $100 each) who were freed upon his death.
MORE: This university was named after a major slaveowner. Why isn't it being renamed?
IMAGES: U. Cincinnati screencap; Neville Pinto/Twitter screencap
Like The College Fix on Facebook / Follow us on Twitter