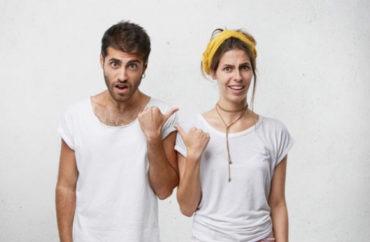 'You need to own it, and deal with it, and deal with it quickly, or else we will not have a country'
The University of Colorado at Colorado Springs' associate vice chancellor for equity, diversity and inclusion recently went on a video rant stating that white people need to "fix [their] freaking families."
In an emotionally charged recording posted to Facebook and My Black Colorado.com, Stephany Rose Spaulding says that in response to the January 6 Capitol riot "'black justice workers are not ok," and are "angry, infuriated [and] triggered" at how black lives do not matter in America.
Spaulding alleges that in contrast to law enforcement's actions at the Capitol, "genuinely peaceful" protests by black activists had been met by "snipers and tear gas and rubber bullets and death."
"We would be dead in this moment," Spaulding claims, meaning if the Capitol rioters had been black.
"For every person who is out here still trying to have a conversation, or debate about whether or not white supremacy is fucking real, it's real!" Spaulding continues. "And [black people] will not be ok until every doggone white person out here recognizes [the Capitol riot] is the result of white supremacy. This your fault […] for allowing whiteness to manifest in some BS like this!
"You need to own it, and deal with it, and deal with it quickly, or else we will not have a country […] get it together, white America […] get up off of your behinds and do the work that is necessary to-DAY … I don't need a hug, I need you to fix your freaking families!"
Spaulding concludes by noting black Americans are "tired of carrying [whites'] humanity and decency on [their] backs."
According to her website, "Dr. Stephanie Rose" is a "a well sought out keynote speaker, respected commentator on social and political issues and a popular diversity, equity and inclusion workshop facilitator." She's also a "refreshing voice in justice and liberation practices" who draws upon her "thorough" critical race and gender training.
Spaulding's publications include "Abolishing White Masculinity from Mark Twain to Hiphop" and "Recovering From Racism: A Guidebook to Beginning Conversations."
According to Colorado Public Radio, Spaulding founded the group Truth and Conciliation whose mission is to "is to uncover, examine and redress the historic and sustained acts and pillars of structural and systemic racism by engaging in processes of truth and conciliation to achieve equality and equity in American society."
Note that it says "conciliation," not "reconciliation." This is on purpose, Spaulding says:
"[R]econciliation presupposes that there was an amicable agreement at the start. And there has never been in the history of what we now know as the United States through the age of colonization, there was never a place of agreement of racial harmony. So we cannot go back to that."
MORE: Africana Studies prof offers free lecture on how to survive white supremacy
MORE: Funding education with property taxes is 'covert white supremacy'
IMAGE: WAYHOME studio / Shutterstock.com
Like The College Fix on Facebook / Follow us on Twitter