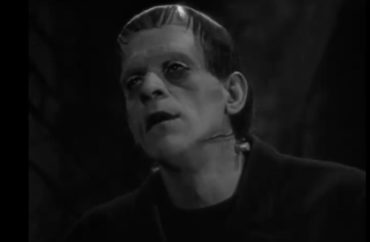 Course is taught by professor who wrote dissertation about 'horrifying whiteness'
A University of Florida African American Studies course interprets the horror genre based on "racial identity and oppression" while using materials on "whiteness," "black feminism," and "queering personhood."
The course, "Black Horror, White Terror," explores "the relationship between horror and Black literary modes and traditions focusing on key moments that depict fears of Blackness and/or the terror associated with being Black in America," according to a spring 2023 syllabus.
Students in the course must read classic works by 19th-century white authors to study how they have "affected racialized discourses." These include Mary Shelley's "Frankenstein," Edgar Allan Poe's "The Murders in the Rue Morgue," and others.
Part of this inquiry includes reading an academic article titled, "The Power and Horror of Whiteness," which argues that Poe was "haunted" by black people based on his fiction writings. The course includes two other resources with "whiteness" in the title.
The College Fix emailed Professor Julia Mollenthiel, who currently teaches the course, and asked what is meant by the term "whiteness," how it is portrayed in the course, and why it is necessary to include material on queer sexuality. She did not respond to two inquiries sent in the past two weeks.
The Fix emailed the same questions to David Canton, director of UF's African American Studies program, and also asked how the course benefits the program. Canton didn't respond to two inquiries sent in the past two weeks.
Another required reading considers "the Marxist and the feminist location" of "Frankenstein … in the social and psychological context of the times" and claims that Shelley's famous monster "parallels … the racial stereotypes of the age."
The course also examines how black authors have "used the horror aesthetic as a means of countering white constructions of Blackness in the horror/Gothic genre."
Much of this analysis centers around the 1991 novel "The Gilda Stories" by Jewelle Gomez. The course's required readings explore the novel's implications for "Afrofuturism and black feminism" and "queering personhood in the neo-slave narrative."
A bolded and underlined section of the syllabus states, "No lesson is intended to espouse, promote, advance, inculcate, or compel a particular feeling, perception, viewpoint, or belief," potentially in reference to the state's pending Stop WOKE Act.
The course bears the same name as Mollenthiel's dissertation, which she wrote while earning a doctorate in English literature with a focus on African American works at the University of Miami. It similarly viewed the horror genre through a racial lens.
"My concept of horrifying whiteness offers an avenue for Black resistance by disrupting the centuries-old whiteness as innocence and blackness as culpability narrative; and my concept of crippling fear versus empowering fear offers an opportunity to probe the advantages/disadvantages of Black fear," she wrote in the abstract.
Mollenthiel plans to release a book with the same title to the University of Miami's library this year.
MORE: Louisiana universities explore use of 'racist tropes' in 'black horror film'
IMAGE: Universal Pictures
Like The College Fix on Facebook / Follow us on Twitter