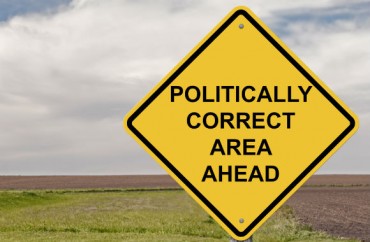 As "wokeness" sweeps America's universities in the current Black Lives Matter atmosphere, questionable statements and maneuvers by campus officials were bound to happen.
The University of Florida is the latest example where its president has ordered cessation of a popular cheer because it might be perceived as racist. Or it might not be racist at all.
Or something.
The "Gator Bait" cheer, according to Gatorsports.com, became popularized via former UF star safety Lawrence Wright, who happens to be black. After a 1995 victory over Florida State, Wright said "If you ain't a Gator, ya Gator bait, baby." The cheer actually predates Wright, the report notes; for example, magazine titled Gator Bait started up back in 1980.
In a statement on Wednesday, University President Kent Fuchs claimed that while he knows of "no evidence of racism" connected to "Gator Bait," there is "horrific historic racist imagery" associated with it. As such, "University Athletics and the Gator Band will discontinue the use of the cheer."
Though Fuchs doesn't elaborate on what that "imagery" is, USA Today reports that the "representation of black children as 'alligator bait' was perpetuated in motion pictures and popular song." It also cites recent evidence that black babies were used as such bait in Florida "during slavery and into the 20th Century."
Former UF player and coach Steve Spurrier backed Fuchs, saying "It kind of surprised me, but I didn't know there was anything racial about it … but when (athletic director) Scott Stricklin told me about some of the history of it, I said, 'Let's get rid if it.'"
But Wright, who won an award for best defensive back in 1996, had a different view.
"I'm not going for it," he said. "I created something for us. It's a college football thing. It's not a racist thing, It's about us, the Gator Nation. And I'm Black. What about our history as the Gator Nation? We took a program from the top five to No. 1 in the country. I think I've done enough, put in the sweat and tears, to get to offer my opinion about something like this."
He added that he and Fuchs "need to sit down and talk about this."
"The Gator Nation is a culture, too," Wright continued. "It's not about what happened way back in the past. How about our culture?"
Read the Gatorsports.com and USA Today articles, and full Fuchs statement.
MORE: UVA wants students to stop controversial football cheer
MORE: HS principal bans longtime sports cheer due to 'social climate'
IMAGE: Shutterstock.com
Like The College Fix on Facebook / Follow us on Twitter