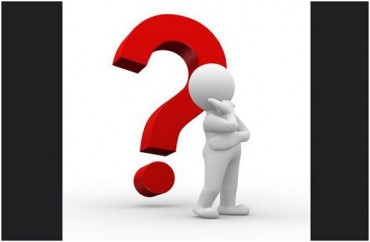 This past week Principal John Fidler of East Hampton High School in Connecticut thought it would be a bright idea to prohibit a longtime school sports cheer consisting of a single word.
That word is "white."
The school's colors are blue and white, and it seems a popular cheer among students — seniors, specifically — has been simply chanting "White!" and sporting events.
According to WFSB-3, Fidler believes the current "social climate" warranted the ban: "Given the social climate across our country, our use of the 'White' cheer is under suspension. Please show your pride in our town and in our school through other means when cheering on our teams," he wrote.
After negative community reaction, District Superintendent Paul Smith said on Thursday that the cheer was not suspended "as many initially thought."
Er, but the principal's letter said just that.
"It's not really that big of a deal to me or to any of our sophomore class. I don't understand why it's a problem now," said East Hampton student Kylie O'Brien.

Many students agree with her.

The note sparked an online firestorm, with students posting on Facebook.

Jordan Michnowicz wrote: "…this stuff has me outraged they are trying to take a simple chant that our school has done for years and years. They are trying to make it about race."

MORE: High school bans USA, Donald Trump, and red, white and blue

Brandon Kochuk posted "when the seniors cheer all they say is white. they don't say white power or anything involving race they are just saying white."

School officials said they saw how misinformation was being spread online and met with the senior class to clear the air.

"In road games, we're dressed in blue, and even though it's still the senior tradition to say white, white, white, over and over, I think the context is not understood by everybody," [Superintendent Paul] Smith said.
Smith was delightfully mealy-mouthed when adding that Principal Fidler was "not telling [students] what they can say and can't say in the gym at the games. He wants them to come but he also wants them to reflect the positive things they do outside of the gym as well."
One could wonder why Fidler didn't consider contemporary views regarding political correctness when making his decision. Isn't that part of the current "social climate"?
h/t to Heat Street
MORE: HS athlete suspended for tweeting displeasure about silly 'sportsmanship' rules
MORE: D.C. high school will consider banning Redskins clothing
Like The College Fix on Facebook / Follow us on Twitter
IMAGE: Damian Navas/Flickr