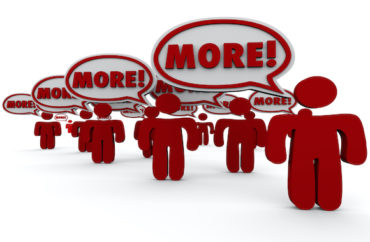 Two University of Michigan student interest groups have joined forces to make demands of school officials, including mandated classes focusing on "decolonial pedagogy."
The Native American Student Association and La Casa sent their "United Statement" to UM Vice Provost for Equity and Inclusion and Chief Diversity Officer Robert Sellers on "Indigenous Peoples' Day," October 12, The Michigan Daily reports.
Statement co-author Samara Jackson Tobey said the demands are "to perpetuate a sense of Indigenous education that actually reflects … cultural systems and Indigenous ways of knowing."
The specific demands include:
— "Indigenous People's [sic] Day must be mandated as a University of Michigan holiday." Events on this day should include workshops on the Treaty of Fort Meigs, tribal sovereignty, and "cultural and environmental sustainability and Anishinaabek governance."
— "Decolonize Pedagogies pertaining to all facets of Academia and student experience impacted by genocide pedagogy from Boarding Schools, exclusionary discipline, erasure, climate change, relocation, ICWA and generational trauma." This includes sensitivity training on the continued effects of continued "colonial traumas" suffered by Indigenous communities.
— "Require classes focused on decolonial pedagogy and epistemology that persist beyond the history of colonialism in Turtle Island (South America, Mesoamerica, North America and The Caribbean)." For this, "Pan-Indigenous ontologies" are necessary to "present research and course-work centered in decolonial knowledge."
— "The University of Michigan must work with physical and mental health services within Michigan's reservation systems and American Indian Health and Family Services […]" UM must "share heath knowledge and resources" with Indigenous communities throughout the entire state, and must hire Indigenous psychologists and counselors who are versed in "pre-colonial medicine."
— "The University of Michigan must observe Anishinaabek religious ceremonies." Native American UM students should be excused from classes or permitted to attend class virtually/complete work "asynchronously" due to cultural traditions and/or "community circumstance."
Tobey noted she drew inspiration for the United Statement from her cousin's experiences at UM. As a Maori, the cousin "had to navigate others not understanding how being Pacific Islander is different from being Asian American."
When in "Asian-American spaces," Tobey said her cousin suffered "personal emotional damage" due to others being ignorant of Maori culture and history. "It was like a way to erase somebody's self-knowing and create like that imposter effect (which is) really dangerous," Tobey added.
Part of the pedagogical "decolonization" effort would be utilizing "hands-on" instructional methods rather than those associated with Western "hierarchical" style.
Read the Daily article and full United Statement.
MORE: Black group demands Catholic university hire more black queer professors
MORE: Petition demands removal of allegedly 'anti-black' U. Washington profs
IMAGE: iQoncept / Shutterstock.com
Like The College Fix on Facebook / Follow us on Twitter