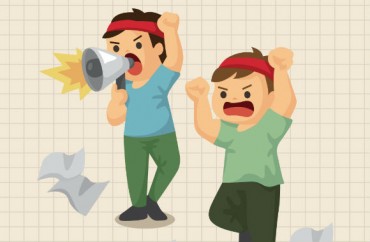 Even academics who serve on multiple "equity, diversity, and inclusion" committees aren't safe when the radical racial Left wants a hide.
That's what a trio University of Washington professors discovered back in March following an ecology of health and medicine virtual lecture on "gender-based violence."
Student activists are demanding the termination of UW Professors Daniel Cabrera, Amanda Kost and Roberto Montenegro for alleged "anti-black" behavior after a student expressed a desire for a specific focus on black transgender women.
The student thought it improper that the demographic was included "under the broad umbrella of 'trans womxn of color.'"
According to The Daily, the profs made use of the Zoom chat's "silence" function after they (allegedly) felt the discussion became "disruptive or aggressive."
Members of the student group Seeds of BAMM, which was "created […] to address anti-Black racism and white supremacy within medicine" according to its website, claim Professor Cabrera accused the student in question "of being the aggressor" and "essentially shifting all the blame" onto "them" (the student uses plural pronouns).
The students also complained about Cabrera (the prof that's served on the aforementioned diversity, etc. committees) using "tone policing," a tactic "historically used to silence Black women."
Professor Montenegro was dubbed "anti-black" merely for disagreeing with students' interpretation of what had transpired.
Seeds of BAMM's Jeremiah Sims claims the imbroglio was "not an isolated incident," noting that the professors' behavior has "been reported in the past."
A student petition in support of Seeds of BAMM demands the firing of the professors. It offers detailed accounts of the profs' alleged racist actions.
"We demand that the UWSOM student body be trained by faculty deeply committed to decolonization," the petition reads. "This commitment starts by heeding demands from various students that calls for the anti-Black faculty listed above be removed from continual mentorship and teaching of courses and clinical clerkships for racialized violences against Black students."
We want to emphasize that while this petition only addresses acts of anti-Blackness committed by Drs. Montenegro, Kost, and Cabrera, these faculty members have also documented instances of problematic behavior upholding various "isms," including, but not limited to, anti-Asian racism, xenophobia, transphobia, homophobia, etc. This needs to be stressed because Blackness does not exist in a vacuum. There are Black Asians, Black immigrants, Black trans folks, Black queer folks, etc. Each time faculty uphold different isms, they are also upholding the systemic oppression of all Black folks.
The petition also demands the hiring of a black ecology of health and medicine director, that anyone possessing an "identit[y] intersecting with whiteness" not be hired, and that faculty "be visibly Black and/or Brown."
The UW School of Medicine responded to the petition by mandating anti-racism training for all SOM community members, and said it will create "a student advisory council to the new Office of Healthcare Equity."
Cabrera, Kost and Montenegro have since resigned from teaching the ecology of health and medicine class. UW officials said it was their decision … and that they were not pressured into it.
Read the Daily article and full petition.
MORE: U. Washington law students demand nebulous 'racial justice'
MORE: UW law students complain school's diversity initiatives are 'not enough'
IMAGE: notkoo / Shutterstock.com
Like The College Fix on Facebook / Follow us on Twitter