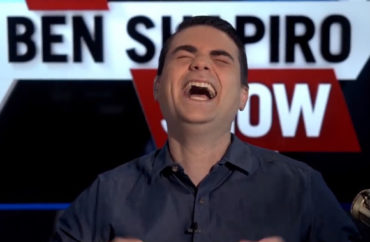 University of Michigan students affiliated with progressive organizations held a teach-in Tuesday evening in response to an appearance by conservative pundit Ben Shapiro.
The "Umich is Complicit in East Quad Residence Hall" event connected Shapiro's speech "to a larger trend of white supremacy on campus," according to the Michigan Student Power Network's Mani Samei.
"So we were like, okay, we can use this opportunity and the thing that's happening on campus to galvanize some energy towards kicking off this campaign that folks have been talking about for a little while," Samei told The Michigan Daily. "[#UMichisComplicit is] to sort of bring more popular consciousness on campus just the fact that this University is founded on white supremacy and continues to further that."
Fellow teach-in participant Maya Chamra, who was a bit less Valley Girl-ish in her interview with The Daily, said their event "provided a history of white supremacy" at the University of Michigan which, activists claim, is "largely ignored." Chamra said Shapiro "thrives off of [a] perception" that he deals with facts, while Samei added Shapiro "really likes to create intellectual debate around saying really harmful things to people" and equated his speech with violence.
Here's a fact the pair should consider: Samei alleges UM helps white supremacists — including Shapiro — by allowing them to speak and by paying security costs for their appearances, so perhaps she can educate us on how an Orthodox Jew would be welcomed by those preaching white superiority.
The activists, who numbered a whopping 30 or so, said other ways in which UM supports white supremacy are its "initial refusal" to rename a building honoring a eugenicist and "the decline of African-American enrollment rates at the University in response to affirmative action lawsuits."
Music, Theatre & Dance senior Isabelle Malnar's organization, Radfun, a social justice organization, co-hosted the teach-in. Malnar said direct action, such as protests and marches, were effective in preventing white supremacist Richard Spencer from choosing to speak at the University, even if the University did not pursue legal action to prevent him from speaking. The University's decision to allow Richard Spencer to speak last year caused controversy and spurred a protest movement dubbed #StopSpencer.

"I would like to add that things like that have been successful," Malnar said. "Last year there was a lot of direct action work against Richard Spencer and he didn't end up coming, so I think that it's not good to say that it isn't always successful, but in this instance we thought more of a teaching and healing and discussion space would be more effective for this particular event."

Hoai An Pham, LSA senior, and Vidhya Aravind, a master's student in the School of Information, led the teach-in. Pham and Aravind started their presentation by speaking to the power of student activism. 

"Everything good at this University exists because of student activism," Pham said.
Richard Spencer, by the way, when asked if Jews are "white," replied "Jews are Jews."
By the way, here's another way in which UM supported "white supremacy" — just look at what was banned at the Shapiro event. I mean, no frozen fruit or vegetables??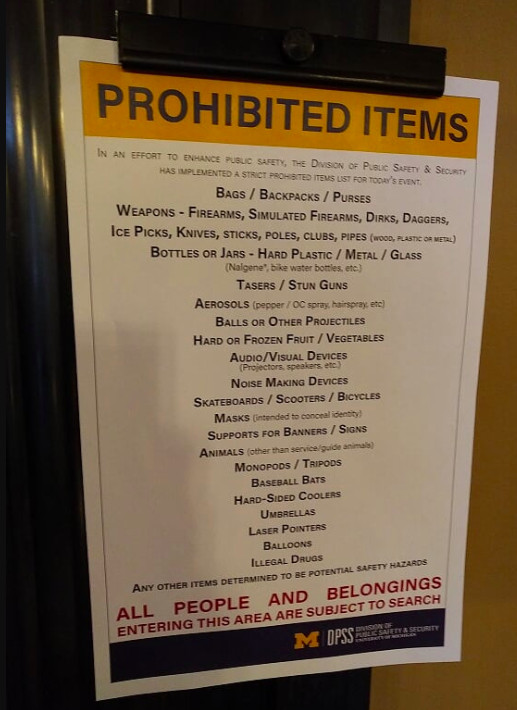 Read the Michigan Daily article.
MORE: Two U. Michigan seniors create minor in 'social class and inequality'
MORE: U. Michigan pours almost $7 million per year into diversity payroll, benefits
IMAGE: YouTube (The Daily Wire)
Like The College Fix on Facebook / Follow us on Twitter