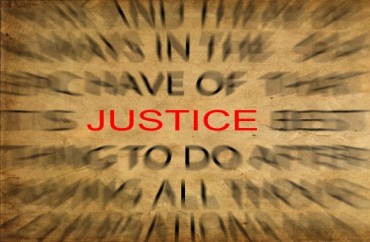 The new head of the University of Minnesota School of Architecture has jumped right in to her new position, putting forth a plan to address "racial and spatial justice" at the school.
In a letter addressed to faculty, students, and staff, Jennifer Yoos (left) said "one of the most pressing issues" facing UM, the profession, and society at large "is the ever-present and urgent need for racial justice."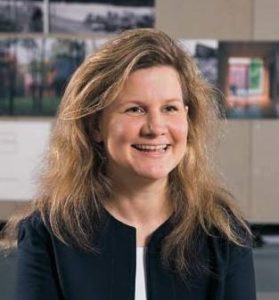 "We also acknowledge that architecture as a discipline and profession has benefited from and is frequently implicated in systems of racial injustice, inequity, and environmental degradation," Yoos wrote. "Our actions are inspired by this recognition and the belief that design has the power to transform our spatial conditions and help end the inequalities produced through the spaces we inhabit every day."
According to The Minnesota Daily, author Edward Soja defines "spatial justice" as "equitable distribution of resources [being] a basic human right and based on geography." The practice of "redlining," for example, would be a violation of spatial justice.
For Yoos, racial and spatial justice "involves examining how we understand and design buildings, spaces, and systems, who is included in these conversations and processes, as well as whose stories and histories are told."
In her letter, Yoos noted several "first steps" which the School of Architecture can do immediately to combat spatial (and racial) inequities:
* Review current syllabi to support the incorporation of intersectionally diverse topics, readings, and precedents.

* Review our academic structures, approaches, and processes for the purposes of equity, diversity, and inclusion, encompassing but not limited to: our curriculum, syllabi, projects, precedents, assignments, shared spaces and facilities, evaluations, and critiques.

* Formalize efforts to connect faculty and staff more frequently with students of color.

* Redouble our efforts to diversify our faculty, staff, students, critics, and lecturers.

* Work to increase scholarships and other types of support for students of color in both undergraduate and graduate programs.

* Strengthen School connections with other units and communities in the Twin Cities, inclusive of research partnerships with communities of color.
School of Architecture graduate student Laichee Yang was a bit skeptical of Yoos' plans, however, saying she was "crossing [her] fingers that it's not false promises" and "not just performative allyship." She noted that currently "there are not spaces for her to seek spatial justice in her work."
Read Yoos' full letter and Daily article.
MORE: U. Buffalo-SUNY hosts 'Whiteness of American Architecture' symposium
MORE: Prof: Mandate for classical architecture in DC a 'warning sign' of 'genocide'
IMAGES: Shutterstock.com, U. Minnesota School of Design screencap
Like The College Fix on Facebook / Follow us on Twitter