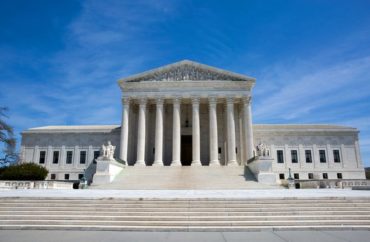 When a draft executive order mandating new federal buildings in Washington D.C. be built in a classical style was leaked, many of President Donald Trump's opponents drew a comparison to the architecture under Adolf Hilter's Nazi Germany.
"Hitler, most notoriously, repudiated modernism and mandated classicism as the state style of the Third Reich," wrote Mark Lamster for the Dallas Morning News.
But a professor of history at Yale University lifted the comparison to prophecy, saying the executive order is a "warning sign" of "genocide."
Yale Professor Glenda Gilmore tweeted: "This may not seem like the most dangerous thing we face, but it's one of the warning signs of fascism and…wait for it…genocide."
"The cult of antiquity & the imposition of monuments to a nation's mythical glorious past precede both of those disasters," she wrote.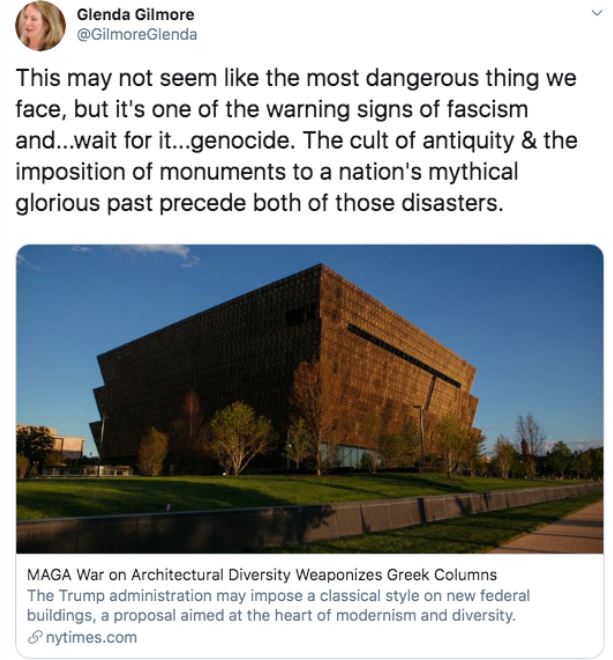 The February 8 tweet drew 1,300 retweets and 3,800 likes.
Justin Lee, a lecturer at the University of California Irvine, noted a post hoc fallacy in Gilmore's logic, stating, "Contra Professor Gilmore, Doric columns do not lead to Dachau."
Professor of architecture at Andrews University Andrew von Maur told The College Fix that the architecture in Nazi Germany and fascist Italy consisted of "an über-monumentalized and stripped-down (ironically, modernized) classicism, but only limited examples of this survive."
He noted that fascists in Italy hired early modernist architects to build a local headquarters in Como, which remains a famous work of architecture today.
Early modernists like Le Corbusier and Mies van der Rohe supported Vichy France and Nazi Germany, he added.
"There is nothing intrinsically fascist about classicism," von Maur said. "Just because somebody uses crown molding in their living room that doesn't make them Mussolini."
The White House has declined to say whether Trump would sign the draft executive order or whether he has seen it. The order, "Making Federal Buildings Beautiful Again," specifies that federal buildings in Washington D.C. which cost over $50 million have classical architecture as "the preferred and default style."
The order encourages Classical, Spanish, Gothic, Mediterranean, Colonial and Romanesque styles, while Brutalism and Deconstructivism — like the FBI's J. Edgar Hoover Building and the Cleveland Clinic's Lou Ruvo Center for Brain Health — are not permitted.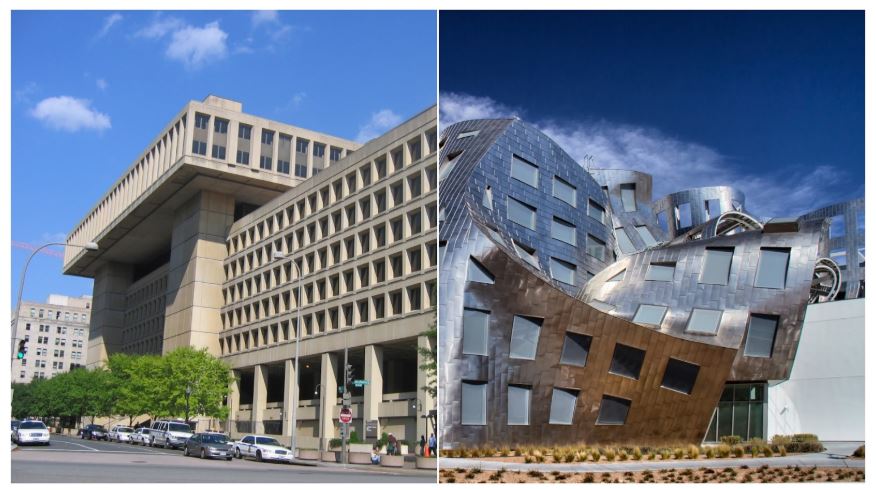 Professor of architecture at Catholic University Julio Bermudez told The College Fix many classicists follow Thomas Jefferson's model of using classical architectures as a way to express "a vision of a new society, a new democracy."
Many of these classicists believe modern architecture "has gone off the tracks," he added.
The draft executive order states that George Washington and Thomas Jefferson "consciously modeled the most important buildings in Washington, D.C. on the classical architecture of democratic Athens and republican Rome. They wanted America's public buildings to physically symbolize our then-new nation's self-governing ideals."
Bermudez speculated some of the opposition from architects to the executive order is based on professional motives, as 95 percent of architecture firms in the United States produce contemporary or modern architecture.
In addition, Bermudez said some are opposed to the executive order because they believe government should not legislate the way architecture ought to be seen or understood.
Von Maur sided with this opinion, stating: "Great architecture, as all art, is usually only achieved when people engage with it willingly and with love."
Classical architecture, von Maur noted, has been used in many different eras and many different contexts.
"When you look at history, classical architecture is a language that has been used to build slave-owners' mansions and the Lincoln memorial, colonial centers of exploitation and courthouses that protect the rights of minorities, ancient imperial centers and public places of self-governance, self-indulgent palaces of autocrats and front-porches of free and ordinary citizens," he said.
Gilmore's prediction of fascism and genocide is certainly not the only extreme pronunciation regarding the White House's classical architecture draft executive order.
"The reversion to a mandatory classical style reflects the architectural philosophies of white supremacists," wrote Kate Wagner of The New Republic.
MORE: The unfortunate repercussions of over-politicizing art at Yale
IMAGE: Steven Frame / Shutterstock
Like The College Fix on Facebook / Follow us on Twitter