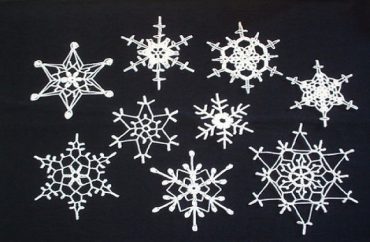 The Washington Avenue Bridge plays host to many different "Paint the Bridge" murals by University of Minnesota students, usually with the bridge "panels" containing messages from various campus organizations.
However, as you might expect, certain groups' messages aren't exactly welcomed by the (progressive) snowflake set.
For example, a year ago the UM College Republicans painted "Build the Wall" on a panel of the bridge, and soon after it was painted over several times, once with the counter-message "Stop White Supremacy." It also led to a 150-person protest against the message's "xenophobia" and a report to the university "bias incident team."
Interestingly, a short time after, a bridge panel by the Muslim Students Association had had "ISIS" scrawled on it. However, unlike the previous incident, this act of vandalism was roundly condemned by campus groups and officials.
Fast forward to this past Thursday's "Paint the Bridge" event: The College Republicans' panel included the phrases "Trump Pence 2020," "still not tired of winning" and "least popular minority on campus."
Between Thursday afternoon and Friday morning, the Minnesota Daily reports, the messages were vandalized with the phrases "You're not a minority" and  "You're the oppressors."
Imogen Page, a political science and global studies senior, said she approached the College Republicans' panels Thursday afternoon to tape signs reading "resist white supremacy" and "fight fascism," among others, over them. …

Page said the public espousal of Trump and his views on the bridge makes her and other students with marginalized identities feel unsafe.

"I don't want to be on a campus where that kind of hate is given a platform," Page said.

Ethan Bunn, a first-year political science and economics student and member of College Republicans, said he saw Page attempting to tape signs on the panels and tried to stop her.

Page said Bunn assaulted her, grabbing her arm and taking her papers and marker.

Bunn said he asked her to leave, kicked her papers and threw her marker, but didn't assault or touch her.

Bystanders tried to intervene and called the University of Minnesota Police Department, Page and Bunn said. During this time, Page wrote "end white supremacy" on one of the student group's panels. The writing was removed before Friday morning.

"She kept trying to say, 'Well, you must be a white supremacist because you're against what I'm writing,'" Bunn said. "I told her, 'You need to prove to me that Trump is a white supremacist.' I'm not for white supremacy, either."
Since this scuffle, the Daily reports other campus political groups' panels have been defaced, including those of Turning Point USA, the Minnesota Republic, and the Minnesota Bipartisan Issues Group.
MORE: More vandalism at Univ. of Minnesota bridge, and THIS time it's 'hateful'
MORE: U. Minnesota president grovels before activists, but maintains defense of free speech for time being
IMAGE: chiecrochets/Flickr
Like The College Fix on Facebook / Follow us on Twitter