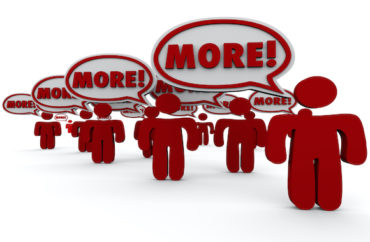 A new group has sprung forth at the University of Minnesota Duluth, and it's demanding the school hire 50 new minority tenure-track professors.
It also wants implementation of a mandatory "social justice" course."
Though the Anti-Racist Subcommittee of the Employees of Color and American Indian[s] conceded the university currently is in financial straits due to COVID-19, it says "the work of racial equity cannot be put on hold."
The ARSECA doesn't explain in the Star Tribune, however, exactly how the university should attract 50 Black, Indigenous and Hispanic" would-be professors in such a money crunch … especially given how every other university in America is (and has been) looking to hire more minorities.
The group wants faculty demographics to mirror those of the state in general:
"At the moment, we are even less diverse than our state, which is already less diverse than the United States as a whole," ARSECA wrote in a letter to university officials. "This makes our institution incapable of cultivating a campus climate that is welcoming, well-informed, and critically engaged."
ARSECA members also demand UMD create a vice chancellor for equity and diversity position.
U spokesman Jake Ricker said that "President Gabel supports the plans — and actions already taken — by Chancellor Black and his leadership team at our Duluth campus."

In contrast, the letter from the anti-racism committee sets specific hiring targets, creates a new administrative position and would make a course on equity mandatory. …

The letter to UMD said that the campus "lacks empowered, cohesive leadership on issues of equity and diversity" in calling for a new vice chancellor to oversee those efforts: "While some important gains have been made, the reality is that these initiatives have had little impact on structural racism at UMD."

In calling for a required class on racial and social justice, the letter said: "Students must engage in difficult conversations surrounding race, gender, and sexuality, immigration, ability, and religious oppression."
The ARSECA letter writers, led by UMD Professor Rebecca de Souza, declined to offer comment for the Tribune story.
According to her faculty page, the "overarching goal" of de Souza's research is "to understand the emancipatory potential of communication — to identify how the discipline of communication can be answerable to the practical problems of socio-political life, particularly issues of justice and inequity."
MORE: U. Minnesota grad students demand more anti-racism initiatives
MORE: UM School of Architecture unveils plan for 'racial and spatial justice'
IMAGE: iQoncept / Shutterstock.com
Like The College Fix on Facebook / Follow us on Twitter