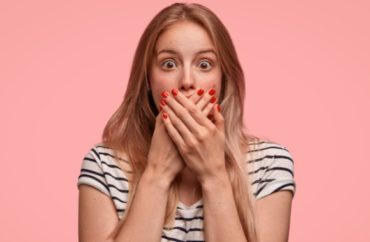 UPDATED
A University of Montana computer science professor has been placed on paid leave after a years-old personal blog was discovered which includes alleged misogynistic and Islamophobic statements.
According to the Montana Kaimin, Rob Smith's (now-deleted) blog "Upward Thought" was found by Computer Science Chair Jesse Johnson, who reported it to school officials and colleagues after reading a post partly titled "The Problem with Women."
Johnson made the connection to Smith based on the latter's (now-private) YouTube channel.
"It will come across as some wacko propaganda, but did you know that women peak physically at age 16?" the post reads. "If you are in your peak, seek a woman in hers. This means you should be dating women who are as close to 18 as you can get, whatever age you are."
Smith also takes on Islam, writing "The fact is that one cannot both be a peaceful Muslim and a faithful Muslim. In other words, Muslims are only peaceful to the degree that they are not Muslims."
Other posts noted by the Kaimin include those about how men and women are actually different ("No amount of training can make an elite female runner run faster than an elite male runner, or an elite female lifter stronger than an elite male lifter"), criticisms of homosexuality (it's "forbidden by the law of Moses, and is still a sin today"), and how young college students basically are still kids (boys do "nothing with their lives but go to public school, play video games and watch porn").
ALERT: Check out our new Campus Cancel Culture Database!
Johnson said he had reviewed the blog back in 2017 when Smith was up for tenure, but didn't find anything "more than fundamentalist Mormon theology," and he couldn't definitively connect it to Smith.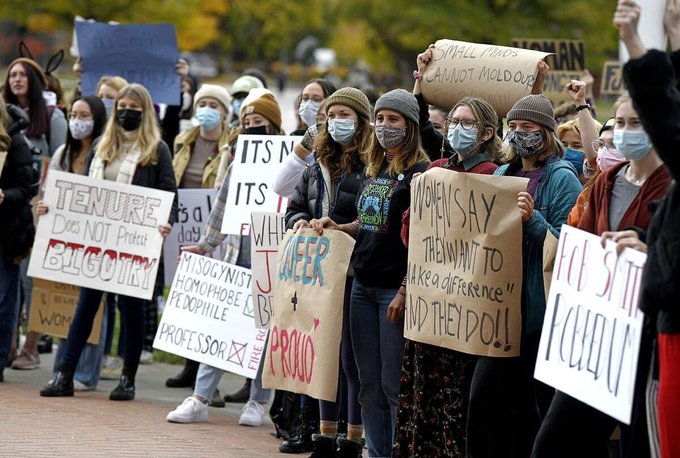 University of Montana President Seth Bodnar tweeted that he was "disgusted" by Smith's posts and ordered an investigation into the matter. UM Strategic Communications Director Dave Kuntz said that while Smith's blog runs "counter to campus values," the professor is protected by the First Amendment — unless there is a "finding discrimination or harassment in his actions."
I'm disgusted by the homophobic & misogynistic views reported in the @MontanaKaimin. Building a culture of respect, empowerment, & equity is foundational to our mission. I have directed UM officials to immediately address this matter through investigatory & supportive measures.

— Seth Bodnar (@SethBodnar) October 11, 2021
The Kaimin article notes "several coworkers and students" indicated this is not the case. However, another story reports UM Title IX coordinator Alicia Arant said the Office of Equal Opportunity "has seen multiple Title IX complaints" about Smith.
The UM Associated Students voted unanimously last Wednesday for a resolution calling for Smith's ouster. Nas Jabr, vice president of UM's LGBTQIA+ student group and a "gay and transmasculine Palestinian American," said "Smith needs to be fired […] we should not have to worry [about] our University holding on to staff and faculty that directly threaten our safety and well-being."
Last Friday, over 100 people gathered (see above) at UM's Main Hall to demand Smith's termination. Women's Resource Center Director Mia McKinney said "It is with anger, distrust and sadness that we hold these people accountable." Associated Students Senator Erin Heaton wanted to know "when the education of marginalized groups would be valued the same as that of cisgendered, heterosexual white men."
Assorted blog posts of Smith's can be viewed here.
UPDATE: As of October 22, Smith officially has resigned his position. In a letter posted to Twitter by his attorney, Smith said "It is apparent to me that this investigation is not being handled with the objective due process I was assured it would. Rather than lend legitimacy to an investigation that I believe is being conducted dishonestly… I am choosing to resign, effective today."
MORE: White students win MLK Day essay contest at U. Montana, outrage ensues
IMAGES: WAYHOME studio/Shutterstock; Twitter screencap
Like The College Fix on Facebook / Follow us on Twitter