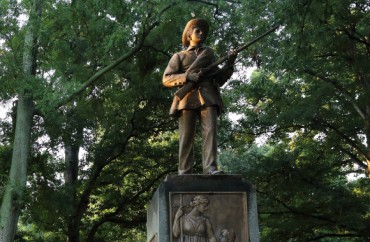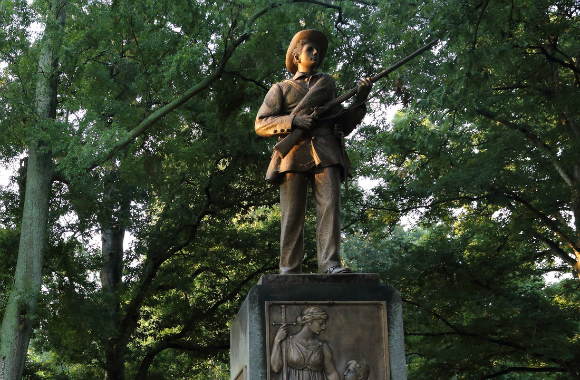 Teaching assistants at the University of North Carolina have threatened to hold up to 2,200 grades if school officials do not reconsider their plan for the controversial "Silent Sam" statue.
This past Monday, UNC officials announced the memorial to Confederate soldiers would be housed in a new campus facility. That evening, protesters took to the streets to voice their displeasure.
On Friday, activists announced online that 79 teaching assistants had signed a petition in opposition to the Silent Sam plan, and indicated they would "withhold [the] grades" if Chancellor Carol Folt and the UNC Board of Trustees did not relent.
According to The Daily Tar Heel, the previous evening Provost Bob Blouin notified deans about the potential for a strike and said such would "violate the University's instructional responsibilities."
"Our students are entitled to receive their grades in a timely manner," Blouin wrote. "It is especially critical for the students preparing to graduate next Sunday" he added, noting that scholarships, grants, and job opportunities could be imperiled.
In the email, Blouin said it came to his attention that some instructors were asking their students to take a stand on the strike, and that he had received student and parent complaints.

"Such actions have been interpreted as coercion and an exploitation of the teacher-student relationship and in fact are a violation of students' First Amendment rights as well as federal law," Blouin said in the email.

"I trust that our faculty and graduate students will not act in a way that harms the interests of students and their families, and that these instructors meet the legal, ethical and moral responsibilities for which they have been contracted. Failure to meet their responsibilities to their students, including timely submission of final grades, will result in serious consequences."

The Twitter account "#StrikeDownSam," which operates silencesam.com, live-tweeted the event, in which they detailed a lack of safety among teaching assistants and support from undergraduate activists.
Revised demands found on https://t.co/9riXcGTDuJ pic.twitter.com/dHBnHUhGxp

— #StrikeDownSam (@strikedownsam) December 6, 2018
If there is no strike, grades are due 72 hours after a final exam is taken.
MORE: Protesters take to streets after Silent Sam plan announced
MORE: UNC prof faces assault charges after Silent Sam rally
IMAGE: Don McCullough / Flickr.com
Like The College Fix on Facebook / Follow us on Twitter