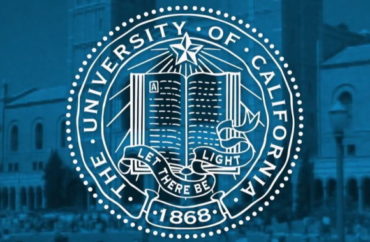 Program will cost $2.4 million next year
The University of California system recently announced it will provide free tuition to Native American students beginning this fall.
The UC Native American Opportunity Plan will fully cover tuition and student services fees for all California residents who are members of federally recognized Native American, American Indian, and Alaska Native tribes, according to a statement by system President Michael Drake.
"The University of California is committed to recognizing and acknowledging historical wrongs endured by Native Americans," Drake stated in announcing the plan.
"I am proud of the efforts the University has made to support the Native American community," Drake added, saying he hopes the plan makes the UC system the "institution of choice for Native American students."
According to the system, the program will cost $2.4 million in the 2022-23 academic year.
Neither a system spokesman nor Drake's office responded to multiple requests for comment by The College Fix.
There are approximately 110 federally recognized Indian tribes in California, including several tribes with lands that cross state boundaries. There are also about 81 groups seeking federal recognition, according to the California Tribal Court.
The move is supported by the California Governor's Tribal Advisor, Christina Snider, who said she was "encouraged by this step toward truth and healing."
The Tribal Advisor's office declined multiple requests for comment by The College Fix.
In 2019, Gov. Gavin Newsom signed an executive order that apologized on behalf of the state for the historical "violence, exploitation, dispossession and the attempted destruction of tribal communities."
"The destructive impacts of this forceful separation persist today, and meaningful, reparative action from the State of California (State) can begin to address these wrongs in an effort to heal its relationship with California Native Americans," states the Tribal Advisor's website.
In order to enroll in the plan, a student will be required to submit a certification of tribal enrollment on tribal letterhead, an enrollment/membership card that contains the tribal seal or official signature of a tribal leader, or a Certificate of Degree of Indian Blood.
State law prohibits the UC system from providing financial aid to students based on race, sex, color, ethnicity or national origin. But the school argues UC can provide financial aid to students based on their membership in federally recognized tribes "because such membership is legally deemed a political classification, rather than a racial classification, due to the sovereign-to-sovereign relationship that the law recognizes between the federal government and federally recognized tribes."
On its website, the school argues the program is necessary because Native Americans are "among the most underrepresented groups within higher education, including at the University of California."
"The UC Native American Opportunity Plan is part of the university's larger commitment to expanding diversity and its efforts to make a UC education more affordable and accessible to students of all backgrounds," it reads.
MORE: California's oldest law school to scrub founder's name over ties to Native American killings
IMAGE: TORWAISTUDIO/Shutterstock
Like The College Fix on Facebook / Follow us on Twitter