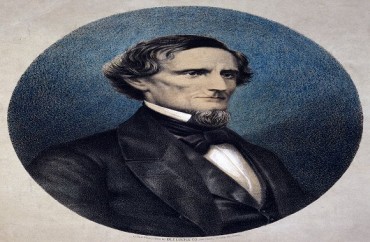 Two weeks ago the Sons of Confederate Veterans filed a restraining order against the University of Texas and its plans to relocate statues of Jefferson Davis and Woodrow Wilson.
The college agreed to halt its plans until a judge considered the SCV's injunction; Thursday, a judge did just that.
And she ruled against the SCV. Hence, Texas will move ahead with the relocations.
Gregory Vincent, vice president of diversity and community engagement and chair of a task force that made recommendations to Fenves regarding the statue, said the University would start working on removing the statues within the next couple of days.

Kirk Lyons, attorney for the Sons of Confederate Veterans, said he does not know whether the group will appeal the decision. Lyons said if the statues are removed, it would lead to the removal of all of the statues, except for Barbara Jordan and Martin Luther King Jr.

"When you start cleansing statues from a center of higher learning, it's just a dangerous precedent," Lyons said.
RELATED: Univ. of Texas panel: Relocate Confederate statues or add explanatory plaques
David Littlefield, a former administrator in the School of Pharmacy and the third cousin of George Littlefield who testified in favor of the Sons of Confederate Veterans, said the statues should remain on the Main Mall. George Littlefield formerly served as a University regent and gave significant funds to establish statues at UT.

"I think it is just absolutely offensive to move those statues based on someone being offended by those statues," David Littlefield said.
The Davis statue will be relocated to the Dolph Briscoe Center for American History.
Patrick Sheehy, co-founder of Vault Fine Arts, said the statue removal "should be relatively quick and inexpensive," which means approximately two hours' time and a cost of $19,000.
IMAGE: Shutterstock
Like The College Fix on Facebook / Follow us on Twitter