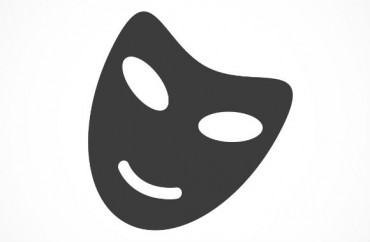 A recent "blackface" incident at the University of Oklahoma has resulted in widespread campus outrage, an expulsion from a sorority, and a set of demands from a black student group.
A video posted Friday on Twitter shows a student with black paint on her face who says towards the end of the clip "I am a n*****." The student who made the recording was a member of the Delta Delta Delta sorority, and has since been expelled from the Greek organization.
OU President James Gallogly condemned the video in a statement, and he noted the two women would apologize for their actions. According to the OU Daily, Gallogly said he was "'saddened and offended' that just days before Martin Luther King Jr. Day, the nation is reminded of how far it has to go."
The president did reference the students' First Amendment rights, but added the "negative impact of such conduct cannot be estimated."
Some girls that attend OU thought it would be funny (especially Olivia Urban and Francis Ford) to put black paint on their face and say "I am a nigger" @UofOklahoma #whatareyougoingtodo ???? pic.twitter.com/ccWGnG4L7N

— gabby (@GabbyHahaa) January 18, 2019
The Black Student Association issued a list of demands in the video's wake, including a zero-tolerance policy for "hate speech." Other demands include an "enhanced curriculum dedicated to the education of social and cultural competency for all students," an "increase in multicultural faculty and staff," and increased financial assistance for programs that support African Americans.
The BSA indicated there will be a "Rally to Stop Racism" on Tuesday in response to the video because, as the event's Facebook description states, "BLACK PEOPLE DO MATTER!"
"We are not surprised by the actions of the two students in the video," the BSA said in its statement. "There is a violent and painful history concerning the usage of blackface and reducing black people to caricatures. It is unfortunate for us to be in 2019 and this is still happening."
The BSA also said it is "still waiting" for the university to "adequately address" BSA complaints regarding the well-publicized 2015 racist incident involving the Sigma Alpha Epsilon fraternity.
MORE: Students want Purdue prof fired for 44-year-old 'blackface' photo
MORE: 'Blackface' incident leads to 'aggressive' staff racial sensitivity training
IMAGE: VectorDOTdesign / Shutterstock.com
Like The College Fix on Facebook / Follow us on Twitter