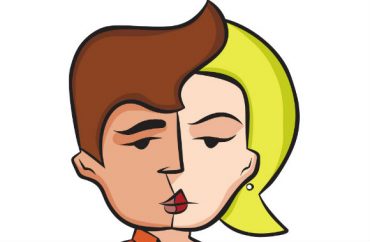 The University of Oklahoma has moved to make campus award titles gender-neutral following a complaint by a "nonbinary" student.
OU Daily reports English literature and social justice major Leanne Ho had applied for the "Big Man/Woman on Campus" last year, but since Ho doesn't identity as either gender, they (Ho uses plural pronouns) couldn't "receive" the prize as advertised.
Ho went to the office of Leadership and Volunteerism and convinced its officials to give them a "Big Non-Binary Person on Campus" instead.
"When I got (the award), I was like, 'Joke's on you,'" Ho said, apparently with little sense of irony. "I'm neither a man nor a woman." And henceforth, all of OU's campus awards will be gender-free.
Big Man/Woman on Campus will now be the OU Campus Life Award, Outstanding Senior Man and Woman will be Outstanding Senior, and the Letzeiser Honor List will now recognize the top 26 students without dividing them by gender, said Becky Barker, director of the office of Leadership and Volunteerism. The Homecoming court is also gender-neutral this year, said Ho, who is on the court.

"In an effort to be more inclusive and to create uniformity with other longstanding campus awards, Student Affairs performed a review and recommended the award name be changed along with updating the award criteria to recognize the best applicant, regardless of gender," Barker said in an email.

Erin Simpson, director of the Gender and Equality Center, said in an email that this change will make the OU campus more inclusive.

"Trans, nonbinary and gender non-conforming students can now see themselves in the greater campus leadership landscape in a completely different way," Simpson said in the email.
Ho said that, so far, they haven't seen much resistance to the changes. They said, "Campus awards being distributed on the basis of gender directly conflicts with the meritocracy [the university's] supposed to provide."
MORE: Vanderbilt gives gender-neutral students a single pronoun option: 'ze'
MORE: Arizona school kids taught 'gender-neutral' Declaration of Independence
IMAGE: Daren Woodward / Shutterstock.com
Like The College Fix on Facebook / Follow us on Twitter