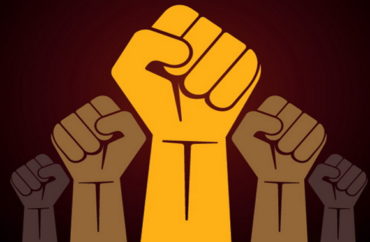 A new University of Pennsylvania "assembly of Penn community members" called Police Free Penn is, like many other groups at campuses across the country, demanding the defunding and eventual abolition of its campus police.
The group also demands the "decriminaliz[ation] of Blackness, protest, and poverty," according to The Daily Pennsylvanian.
Police Free Penn put up a manifesto on Medium in which it says "This means, yes, FUCK PENN POLICE until they are dissolved …" (emphasis in the original).
At the end the manifesto, PFP lists almost 50 campus organizations which support its efforts, including the Penn Justice Democrats, Building Anti-Racist White Educators, and MEChA de Penn.
The DP story notes a total two instances of alleged abuse by Penn Police: In 2013 a black Philly resident claimed he was roughed up by an officer; the university "denied the allegations" and the case ended up being dismissed.
In the other, on an anonymous Instagram account, a student claimed racial profiling after being followed by police "under the belief [he/she] was trespassing upon leaving the library."
English professor and Police Free Penn member Chi-ming Yang said not everyone in the group identifies as Black, but said every member is invested in ending anti-Black racism.

"We're further on our way towards collective liberation when the subjugation of Black people ends," Yang said.

Police Free Penn does not consider itself to be the hub for organizing, but instead a space for educating and raising awareness about Penn's role in systemic racism and policing.

"The group is focused on self-education, as well as consciousness-raising on getting things done, so that the University's promises to end systemic racism are put into real action," Yang said.
According to her faculty page, Yang "specializes in the literary and visual culture of race and empire."
Penn postdoctoral research fellow and PFP member Ben Mendelsohn added that "campus policing and the larger network of carceral and anti-Black strategies is a threat to all our safeties on campus."
Read the DP article and Medium piece.
MORE: Students demand Penn sever ties with Philly cops
IMAGE: Vector Art / Shutterstock.com
Like The College Fix on Facebook / Follow us on Twitter