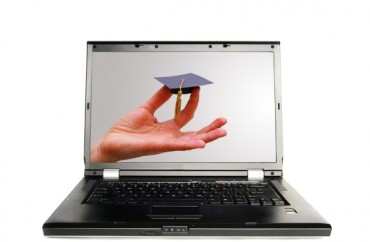 Programs focus on affordability and accessibility
As the coronavirus pandemic continues to shut down normal life across the globe, college students are facing the difficult challenge of an unplanned trip home and the move to virtual learning.
But some major American companies in several different industries are doing their part to try to ease the uncertain transition for students across the nation, rolling out various programs aimed at affordability and accessibility for students.
Enterprise Rent-A-Car and Adobe are just two companies that have taken steps to help college students during this uncertain transition, each company tooling their respective services to college students.
Enterprise earlier this month lowered the minimum age for renting a car from Enterprise to 18 years old through May 31 and waived all underage fees. Students must show a student ID to qualify for the program.
In the software arena, Adobe is making its "Creative Cloud" products available "at home" for distance learning at no additional cost to students around the world through May 31. Creative Cloud products include such programs as Photoshop and InDesign, which are used in many college courses.
Internet service providers such as Comcast and Hargray are offering free or discounted internet connectivity for low-income households. Microsoft is offering Office 365 A1 to all educational institutions free of charge, allowing students and faculty access to the program free of charge.
Video conferencing software Zoom has lifted a 40 minute meeting limit for basic accounts for K-12 schools across the country and the world. The company is also offering free training webinars for teachers adapting to remote instruction.
"With colleges and universities all over the United States announcing campus closures in response to coronavirus (COVID-19) concerns, many students may need last-minute transportation," Enterprise said in a news release. "By reducing the age minimum and waiving the young renter fee, more students can access rental cars."
Enterprise spokesperson Meghan Baker told The College Fix in an email that Enterprise remains "focused on doing what we can do to help students get home during these challenging times."
The program is set to end on May 31 and while there are no plans to extend it currently, Baker told The Fix that "given the fluidity of the current situation, we'll continue to assess the program, listen to our customers and make decisions as transportation needs evolve over the course of the next few months."
There is no plan to make the change permanent, Baker added.
Adobe said in a news release that it believes offering its software for free "will make it possible to keep coursework, teamwork, and student progress on track through at-home access to Creative Cloud for students and educators."
In an email, a spokesperson for Adobe directed The Fix to the press release and declined to provide further information.
"We… know that delivering engaging experiences through distance learning is a new paradigm for many teachers and faculty," Adobe said. "Through our community, we've curated resources to help educators and school leaders discover inspiring projects, best practices, and new ideas so they can continue to drive valuable learning in virtual environments."
The software company is also offering free 90 day access to its video conference and virtual classroom program Adobe Connect until July 1, allowing schools at all levels of education to use the program free of charge for the remainder of the school year.
MORE: NCAA shifts the blame in shutdown of athlete's coronavirus fundraiser
IMAGE: Shutterstock
Like The College Fix on Facebook / Follow us on Twitter