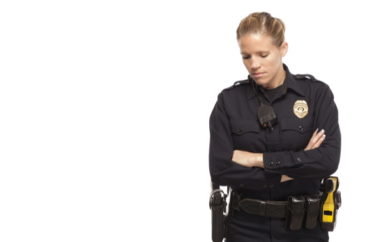 Increase LGBTQ+ student safety without relying on 'just punitive policing'
The University of Texas student government this past week offered "six immediate ways" in which the school can "improve inclusivity for LGBTQ+ staff and students."
According to The Daily Texan, these include a "gender-inclusive bathroom in the University Teaching Center," creation of a "gender-inclusive locker room in Gregory Gym" and a "guarantee" that university police do not get an increase in funding.
These recommendations come eight months after student groups including the Queer & Trans Student Alliance and Queer & Trans Black Indigenous People of Color Agency issued a report titled "The State of Lesbian, Gay, Bisexual, Transgender, Queer, Intersex, Asexual Affairs at UT Austin."
That report had listed "48 long-term recommendations to make the University a more inclusive environment."
Of the specific demographics asked to rate how safe they felt at UT, transgender students reported feeling the least safe, followed by LGBTQ disabled students.
As an example, one "LGBTQIA+" student recalled how they were stopped at a store because the owner thought they had shoplifted. "The cop was kind of rude and invasive with questioning, and to this day I wonder if the incident was a result of my transgressing gender norms," the student said.
MORE: Cornell LGBTQ group holds event on relationship of queerness to abolition of police
Co-author Emily Jin said the report was trying to determine how to increase student safety at UT without relying on "just punitive policing." She added that the results showed the "intersectionality" of UT students.
"There's so much more push to be done, because this was just presented officially to UT in the spring," Student Government President [Leland] Murphy said. "Now is that crucial period where we start bringing these things back up." …

Liz Cortes, the co-director for the Queer and Trans Student Alliance, said they thought the recommendation to consider allyship training during the tenure process is one of the most important things the University can do to improve allyship.

"If you're gonna stay in the campus for a long time, I think it's just important that you understand that diversity and understand how to be respectful towards your students," government junior Cortes said.

Cortes said they would like the Gender and Sexuality Center to receive more recognition and funding from the University for outreach.
The remaining "immediate" recommendations (in addition to the allyship training mentioned by Cortes) are the  "departmentalization of Women's and Gender Studies" and a "full-time outreach staff position" for the UT Gender and Sexuality Center.
MORE: Black LGBTQ campus director says he's wary of white gays, white women, police and heterosexuals
IMAGE: Straight 8 Photography / Shutterstock.com
Like The College Fix on Facebook / Follow us on Twitter