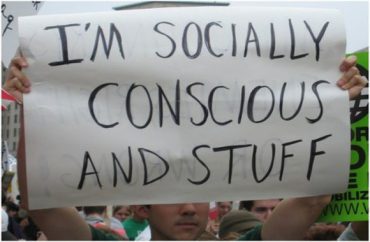 Several University of Virginia student groups are miffed that a local jail has a policy of informing ICE — Immigration and Customs Enforcement — when illegal immigrants are due to be released.
According to The Cavalier Daily, under the hashtag "#ICEOUTofCville" the organizations DREAMers on Grounds and Political Latinxs United for Movement and Action in Society (PLUMA) held an "information session" a week ago regarding the Albemarle-Charlottesville Regional Jail's guidelines.
UVA student Andrea Negrete, one of the creators of the hashtag campaign, said
What we feel is immigration status should never be used to target people no matter their criminal background, but this is exactly what ICE is doing at the ACRJ. The decisions that we make here locally can either support undocumented community members or aim to make their live [sic] harder and in fact aim to terrorize that community and that is exactly what the ACRJ policies is doing to undocumented folks.
But consider: Prior to 2017, the ACRJ would detain illegals indefinitely for ICE officials. Its current regulations mandate notification of ICE "at least 72 hours prior" to an illegal's release. Thus, a much more illegal-friendly policy is the target of the demonstrators' wrath.
"As U.Va. students in Charlottesville I feel like our voices matter a lot to local government," [student Katherine] Soba said. "If we don't show interest or care or anger towards this inhumane policy than it's likely they may not do anything about it."

According to Albemarle County Board of Supervisors member Diantha McKeel, of the 4,000 to 5,000 people released from the jail every year, only an average of 25 to 44 of those people are undocumented. In addition, McKeel said no one is ever arrested only for being undocumented, only for commiting [sic] crimes.

"The policy is not helpful to anybody because it's attacking people who have already been released, cleared by the local court system or have already served their time or paid their bonds," Soba said. "So to release them and then to notify ICE to come and detain them is kind of ironic in a sense because they haven't done anything wrong… it's just an inhumane policy."
Invoking the spectre of white people, Negrete said if the jail ceased its ICE notification policy, it would be "an opportunity for the City, not a cause for concern.": "The jail board has the opportunity to lead with courage of doing the right thing rather than the fear of how the white supremacists may respond."
Other organizations which signed onto the letter demanding ACRJ ditch its policy include the Jewish Voice for Peace at UVA, Planned Parenthood Generation Action at UVA, Hoos for Inclusive Sexual Education, and the Virginia Student Environmental Coalition.
Read the Cavalier Daily article.
MORE: College Republicans called racists for anti-illegal immigration statement
MORE: Student impeached for memorial to victims of illegal immigration
IMAGE: Sam Felder / Flickr.com
Like The College Fix on Facebook / Follow us on Twitter