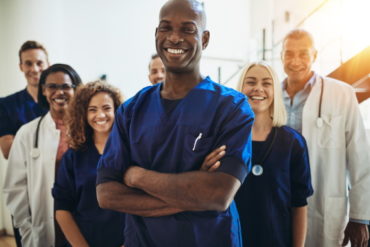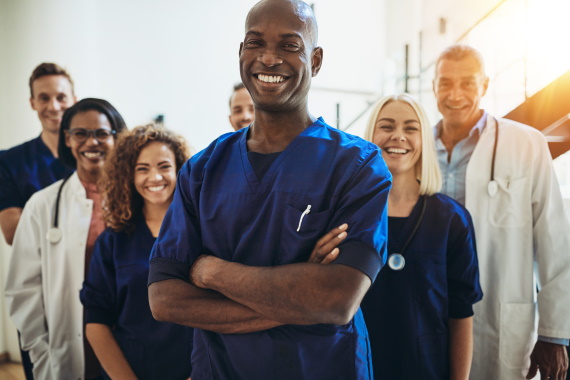 List of key communities leaves out Asians, whites
Insurance company Blue Shield of California and the University of California Berkeley have teamed up for a new fellowship program targeted at "underrepresented communities."
Blue Shield will give $7 million to fund the "Health Equity Fellowship" which begins in August at the School of Public Health.
The initiative will "support graduate students from underrepresented communities" and "increase diversity among health professionals," according to the news release.
The news release specifically listed "African American, Native American, Latinx, and Pacific Islander backgrounds" as the target groups."
UC Berkeley denied that the program would be closed to white and Asian applicants.
"Like all of our academic programs, this fellowship is open to all qualified students regardless of their race, gender, origins or identity," Elise Proulx, the public health school's communications director, told The College Fix on Thursday via email.
The specific focus on "underrepresented communities" is a theme a Blue Shield spokesperson discussed in his comments to The Fix.
"Advancing health equity requires us to build innovative healthcare solutions and policies that center and include underrepresented communities," Mark Seelig, the corporate media relations manager at Blue Shield of California, told The Fix recently.
His email returned an out-of-office message on June 9 when The Fix asked him for clarification on the program's openness to white or Asian fellows. The designated alternative contact email bounced.
Spokesperson Ashleigh Norris responded on Thursday afternoon but did not provide comment by publication.
Blue Shield must "employ and empower individuals from groups who have long been at the margins of designing and delivering healthcare," Seelig told The Fix on the June 1 phone call. "That's why Blue Shield is committed to ensuring our workforce is diverse and reflective of the California population."
MORE: Blue Cross gives $5 million to UMinn 'health equity' center
The company stated in its announcement that the fellowship "will provide fellows with real-world professional experiences –including internships and access to mentors – to address complex healthcare challenges."
Another official with the company emphasized the need for "diverse" recruits.
It is "critical to transforming health care" that there are "members of underrepresented communities on teams that design and build health solutions," DD Johnice stated in the news release. "We cannot achieve health equity without growing and supporting diverse, top talent," Blue Shield's vice president of its Health Transformation Lab stated.
Morry Hermon, corporate philanthropy director for the public health school, told The Fix via phone call in late May that students would learn and be "equipped with the tools that they need" to improve "poor health outcomes in low-income communities and communities of color."
Hermon listed "access to good schools, housing, economic opportunities, clean water and air" as examples of "important environmental factors" that contribute to health outcomes.
The goal is that students will "graduate from our program and go on to become the next generation of diverse public health leaders."
She did not respond to a June 9 email that asked if white and Asian applicants would be allowed into the program.
Hermon told The Fix to ask Bettsy Valencia for further questions about the recruitment and selection of students. The admissions coordinator did provide responses though she told The Fix she would by June 6.
MORE: Purdue health equity director makes $500K per year
IMAGE: FlamingoImages/Shutterstock.com
Like The College Fix on Facebook / Follow us on Twitter