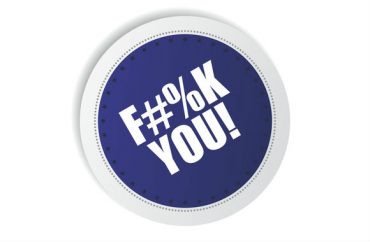 UPDATED
A 'rape and death threat' against Mike Cernovich?
A University of California-Berkeley jazz instructor won't face discipline for allegedly threatening to sodomize a blogger often associated with the alt-right.
Internet personality Mike Cernovich, author of the masculinity guide Gorilla Mindset, says he will "aggressively" pursue charges against the employee, Ellen Seeling, for sending him a lewd Facebook message he interpreted as a "rape and death threat."
He is also promising a lawsuit and "dire consequences" should the university demonstrate an unwillingness to deal with "left-wing faculty members."
On Thursday Cernovich tweeted a message he received from Seeling, who has recorded with Sister Sledge and Chic and directs the Montclair Women's Big Band.
I received a rape and death threat from a Berkeley professor. @UCPD_Cal. pic.twitter.com/wZEAZYnZuL

— Mike Cernovich ?? (@Cernovich) April 7, 2017
Cernovich is 'very triggered'
"I think that you're the prick who claims date rape doesn't exist," Seeling said in the Facebook message, referring to a since-deleted Cernovich tweet that said rape without force is "basically impossible."
Seeling continued:
If yes, fuck you up the ass with a poisoned broomstick cocksucker. We shit in your mouth. Swallow it and die woman hater. I feel bad for any woman who makes the mistake of spending time with your sorry ass. I bet your wife hates your guts, just like so many of us.
Cernovich's first wife divorced him in 2011, according to a 2016 New Yorker profile. His second wife recently gave birth to their first child.
MORE: 'I lift, bro' professor threatens conservative student for posting flyers
Last year Cernovich was banned from future appearances on Fox News after producers on its late-night talk show Red Eye learned about his "extensive Internet footprint," according to The Daily Beast.
Cernovich himself blamed Rupert Murdoch, acting CEO of Fox News, but said he hadn't profited from his one Red Eye appearance.
"I'm very shaken up… very triggered," Cernovich said in a YouTube video Saturday that describes Seeling's message as a "rape and death threat."
Not worth punishing a 'part-time trumpet instructor'
Seeling's wife told The College Fix in emails Tuesday that her Facebook message did not constitute a threat and had no "homophobic" intentions, contrary to Cernovich's video claim that it was "kind of homophobic."
Seeling felt compelled to send Cernovich a message when she saw a social media post referencing his past comments, said Jean Fineberg, also the assistant director in the big band directed by her wife.
"She did a bit of a search on him and came up with lots of stuff," including another tweet from 2012 on Cernovich's personal Twitter account: "After abusing a girl, I always immediately send a text and save her reply."
That's when Seeling "became enraged and sent her message to him," Fineberg said.
Our friends & Umano Orch. alumni Jean Fineberg & Ellen Seeling at a Clinton NY senate rally in 2000. See more pics: https://t.co/Wi1HB73uNk pic.twitter.com/iPMlqlZBFB

— Thom Gambino (@ThomGambino) November 7, 2016
In an email to The Fix Tuesday, a spokesperson for UC-Berkeley emphasized that Seeling is "not a professor" but rather "a part-time trumpet instructor" whose private speech is irrelevant to the university:
In that capacity she does not speak for or represent the perspectives and positions of the University. In fact, Ms. Seeling, has made no mention of her affiliation with the University in posts she has authored as a private citizen. We were not aware of her perspectives prior to their publication.
At least one university official has allegedly responded directly to a Cernovich fan about the incident.
MORE: Purdue staffer says he'd rape women to test pro-life conviction
Cernovich provided The Fix a screenshot Tuesday showing Jo Mackness, interim assistant vice chancellor for human resources, responding to an email:
I regret that you have concerns about the off-duty conduct of a UC Berkeley employee. Nevertheless, the university is not in a position to police its employees' activities that are not related to their University employment.
The Fix contacted the university's HR department to verify the authenticity of the purported email response. The public affairs office responded on its behalf with the same statement it provided earlier, without acknowledging the question.
Bad blood with drag queens
Seeling has a history of colorful social media commentary.
"As a butch lesbian who has spent plenty of time with gay men I have to say I've had a lot of nasty encounters with gay men, especially drag queens," she commented on a link to a news article about misogynistic gay men.
She marked her Facebook account private on Sunday, shortly before The Fix sent her an email.
Seeling also led protests against the Jazz at Lincoln Center Orchestra in 2014, telling KCBS the band's auditions "allow cronyism" to dictate hiring "rather than merit" and are thus sexist.
She got her way two years later when the band began blind auditions, according to The Mercury News.
Selective enforcement of the law
Cernovich is not accepting the university's explanation, he told The Fix when shown its statement Monday.
"I am also ensuring that the lawyers currently involved in litigation at UC Berkeley maintain apprised of her behavior and the university's response," Cernovich wrote in a Twitter direct message, referring to the lawyers he hired.
Cernovich, a non-practicing lawyer, said if UC-Berkeley police "refuse to [take] action" against Seeling, it could "establish a pattern or practice of ignoring crimes committed by left-wing faculty members."
"The police may not selectively enforce the law based on a person's political ideology." he continued. "Given Berkeley's handling of the Milo [Yiannopoulos] riots – where police watched women get hit and pepper sprayed – they had better enforce the law or they will face dire consequences."
UPDATE: After The Fix asked the HR department to verify the authenticity of its purported email response to a Cernovich fan, the public affairs office responded on its behalf without acknowledging the request. The article has been amended accordingly.
MORE: Christian student suspended after challenging Muslim prof on Jesus
Like The College Fix on Facebook / Follow us on Twitter
IMAGES: Vector1st/Shutterstock, Ellen Seeling/Facebook