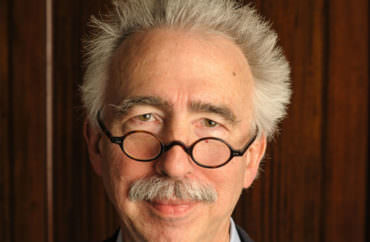 Looks like 'a reward for negligence, incompetence and petty corruption'
Nicholas Dirks had a rough chancellorship at the University of California-Berkeley.
For the next year, he'll have an easy ride and a fat golden parachute.
The former chancellor is getting paid $434,000 to do nothing for an entire year, and will return to teaching on campus in the 2018-2019 academic year, when he'll earn nearly $200,000 less to be a full-time professor, The Daily Californian reports.
The do-nothing payment is 80 percent of his salary as an administrator, and a university spokesperson said Dirks was actually underpaid relative to his peers at Association of American Universities members.
MORE: Berkeley protesters crash Chancellor Dirks' office with disco, cake
The money will incentivize him to "retool and do research in preparation for a return to the faculty as a professor," the spokesperson said, but faculty aren't buying it:
UC Berkeley Faculty Association Chair Michael Buroway and campus molecular and cell biology professor Michael Eisen criticized the university for paying Dirks a percentage of the salary he was paid as chancellor instead of the pay he will earn as a professor. …

Buroway, who is also a campus sociology professor, added that campus faculty members with four years of full time employment would be eligible for only 44 percent of their salary during a sabbatical. …

"No doubt this is all laid out in (Dirks') contract as Chancellor, but it does appear to be a reward for negligence, incompetence and petty corruption," Buroway said in an email. "It is an appalling commentary on the distribution of benefits at a time of supposed fiscal crisis and when many students can barely scrape together a living."
MORE: Chancellor Dirks has 'escape hatch' built to avoid repeated sit-ins
Like The College Fix on Facebook / Follow us on Twitter
IMAGE: UC-Berkeley