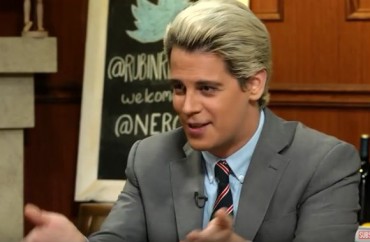 College begins 'rolling basis' release of material related to controversies
On Tuesday of this week, the University of California, Berkeley released a set of documents related to the riot that occurred on campus earlier this year during a speaking event by provocateur Milo Yiannopoulos.
In a mass e-mail sent out late Tuesday, campus spokeswoman Liane Ko wrote: "The University has received a large number of California Public Records Act (CPRA) requests for a broad range of records related to invitations by student groups for Milo Yiannopoulos, Ann Coulter, and David Horowitz to speak on campus.
"Due to the complexity and volume of these requests, and in our effort to make non-exempt records available to requesters as quickly and efficiently as possible, we are now providing a consolidated response to all of these CPRA requests."
The documents will be released "on a rolling basis," Ko continued.
The first batch of documents relates to the riot that took place at UC Berkeley in February of this year during a speech by controversial writer and provocateur Milo Yiannopoulos. That "night of terror" ended with fire bombs and terrified students fearing for their safety. Eventually even the FBI got involved in the matter.
Among the batch of documents released by Berkeley related to this incident:
– A "performance agreement" from Yiannopoulos's LLC that dictates, among other considerations, "safe and secure parking" and up to five officers of a "campus security detail" to assist with Yiannopoulos's own security.
– A UC Berkeley Police Department arrest record of one individual for "disorderly conduct."
– An e-mail from student group coordinator Millicent Morris-Chaney expressing concerns over "the many complex issues" surrounding Yiannopoulos's visit to campus, including fears that he would be "employing the strategies of using pictures and personal information of Cal students during his speech." Morris-Chaney proceeds to offer "campus resources for reporting incidents." 
– An unsigned FAQ explaining why the university did not cancel the event beforehand and how the decision was made to eventually cancel the event in the midst of the riot. The FAQ informs readers that "consistent with the dictates of the First Amendment, the university cannot censor or prohibit events, or charge differential fees for putting them on." As well, an "early estimate" of the damage to Berkeley's campus put the bill at around $100,000. 
The College Fix will report on future documents and materials as they are released by UC Berkeley.
MORE: Berkeley Republican recounts night of terror, says pro-Milo students still getting threats
Like The College Fix on Facebook / Follow us on Twitter
IMAGE: The Rubin Report