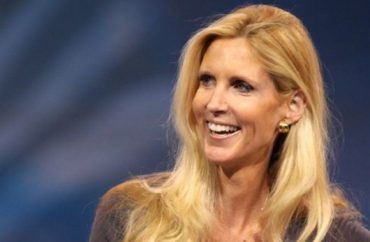 New policy will be implemented before public gets to see it
The University of Berkeley-California has responded to the Young America's Foundation and Berkeley College Republicans lawsuit against the "crown jewel of public higher education" for putting restrictions on conservative guest speakers that it doesn't apply to liberal speakers.
Its response, filed in the form of a proposed order granting a motion to dismiss? We're making a better policy, so we can't be sued.
It begins:
To the extent the supposed "High-Profile Speaker Policy" alleged in the Complaint ever existed, the University has committed to replacing it with a new policy that has not been challenged. The University's public commitment to a new policy moots Plaintiffs' claims.
The university says UC officials enjoy "qualified immunity" – the crux of a recent appeals court decision against Iowa State University – because their regulation of the "time, place and manner" of conservative speaker events is fully authorized by the Supreme Court:
[A] reasonable official in Defendants' position could not have known that acts taken in pursuit of this mission would be found unconstitutional.
They also can't be subject to punitive damages because they did not show "reckless or callous indifference to the federally protected rights of others."
MORE: College Republicans lay out timeline for Berkeley lawsuit
YAF alleged liberal speakers were given prominent locations and convenient time slots for speaking that would maximize their audiences, while conservatives were relegated to far-flung locations, sometimes in the middle of the day or even during "Dead Week" when students leave campus.
But Berkeley said those "alleged restrictions were viewpoint neutral because they were not motivated by disagreement with the speaker's viewpoint."
Alternatively, "they were content neutral, narrowly tailored to serve the significant government interests in safety, education, and distribution of university resources, and left open ample alternative channels of communication."
UC-Berkeley's proposed order dismissing Young America's Foundation First Amendment lawsuit by The College Fix on Scribd
MORE: Democrat senator justifies Berkeley blocking conservative speakers
YAF called Berkeley's proposed order "bizarre" and irrational because it treats a policy that doesn't yet exist as a cure-all for prior violations of students' First Amendment rights.
The conservative campus organization claimed the university's forthcoming policy "will allow input from groups such as Antifa, the same masked thugs responsible for physically assaulting conservatives and terrorizing campuses with violent attacks, vandalism, and looting":
The very idea that a free speech policy is open to discussion or negotiation is absurd. UC-Berkeley administrators should base any policies protecting students' constitutional rights on the Constitution itself.
Spokesman Spencer Brown called the filing a "weak" but "unsurprising" attempt by Berkeley to "brush off … their demonstrated pattern of suppressing the First Amendment rights of conservatives on campus."
Asked about the basis for YAF's claim that Berkeley will "allow input from groups such as Antifa" – the loose coalition of antifascist activists who have used violence and property destruction to shut down right-of-center campus events – Brown pointed The College Fix to the university's "Procedures for Non-Departmental Users to Request Access to Campus Facilities."
That page lays out a seven-month timeline for revising policies that govern events for student organizations (such as the Berkeley CRs) and outside groups (such as YAF).
The proposed policy revision was shared with the policy committee last week, distributed to "campus leadership (Protest Response Team, Chancellor's Cabinet)" on Monday, and will be gradually made available more widely to campus stakeholders before it's released publicly in October.
However, the interim policy will go into effect nearly two months before the public has the chance to see and weigh in on it.
"While this allows input from Antifa members and the like, the big picture issue here is that UC-Berkeley administrators are trying to circumvent the Constitution with their own warped version of what they think free speech is," Brown told The Fix in an email.
Read the university's filing, YAF response and policy revision timeline.
MORE: Berkeley Republican recounts night of terror
Like The College Fix on Facebook / Follow us on Twitter