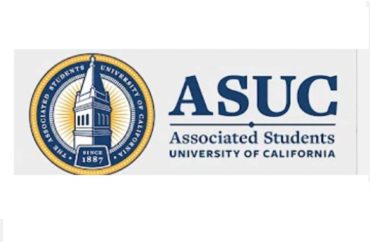 Co-sponsor blames Trump for outbreak of xenophobia
The University of California Berkeley's student senate recently passed a resolution calling for mandated xenophobia training for all new students through the school's New Student Services department.
Samuel Peng, a member of the Associated Students of the University of California and the primary sponsor of the resolution, along with six other co-sponsors, led the passage on December 2 of a resolution titled "In Support of the Incorporation of Xenophobia Prevention Trainings in the New Student Services Programs."
The sponsors cited coronavirus-inspired discrimination as justification for their resolution. The legislation claimed there have been "various xenophobic incidents" that occurred at the public university since January 2020, but only cited to specific examples.
One such example cited by the sponsors described how in the spring semester a student in a Data 8 class used the term "Wuhan Virus" as his Zoom nickname. The resolution said this is a term "that is extremely xenophobic and offensive to the Chinese and East Asian community."
The other example did not even deal with students but referenced a January 2020 incident during which "the UC Berkeley health services center published a handout on Instagram which listed xenophobia as a 'common reaction' towards the COVID-19 pandemic." The center later apologized.
The resolution asks the student services office "to incorporate xenophobia prevention training in new student programs such as the Golden Bear Orientation and the Bear Pact," referring to new student orientation and a series of trainings required of new Cal students.
Micki Antovich, the director of New Student Services, did not respond to multiple emailed requests from The College Fix for comment in the past week about current training on xenophobia and if she plans to implement mandated xenophobia training.
MORE: Syracuse professor put on leave for using the term 'Wuhan virus'
The Fix reached out to Peng and the six other sponsors, but only one responded to emailed requests for comment.
The Fix asked for an explanation of why they found the term Wuhan virus offensive, if they could provide a number of incidents of anti-Asian discrimination at Berkeley that reference coronavirus and if there was a specific training series in mind. The Fix also asked if the administration had said anything to them about the proposal.
Rex Zhang, one of the student senator co-sponsors, did respond via email to The Fix and said:
There has been multiple researches [sic] showing there might be COVID cases elsewhere even before the Wuhan Outbreak. Calling it "Wuhan Virus" is part of Trump and many other xenophobe's scapegoating efforts. We must reject such behaviors and face the virus as it is, wear masks, social distancing, and save lives. China and other Asian countries have been doing very well, but the U.S. has not recognized that.
Zhang also pointed to an off-campus incident in September when someone lit two people on fire at a restaurant called Feng Cha. Berkeley police arrested Brandon McGlone, a black man, for allegedly setting the people on fire, according to Berkleyside.
He said there "have been multiple cases, where Asian students were kicked out of the AC Transit [a public transportation system]" and "other forms of oppression towards our international and Asian communities."
— angelique (@angeliqueeduong) September 15, 2020
Zhang said:
Too often we forget that our institution is designed in an exclusive way, and there are disproportionate challenges for the international community to even exist on this campus. Protecting them from hate and educating people about xenophobia and its forms is a very important step we can at least take, to support and protect our diverse communities.
Zhang did not respond to follow-up questions about why the sponsors did not want all student to take xenophobia training and any specific research that details anti-Asian discrimination at the public university.
Janet Gilmore, a spokesperson for the university, declined to comment on the resolution. Instead, she directed The Fix in an email to the campus's Principles of Community.
MORE: UC Berkeley student government accuses Pepsi of 'violence' against minorities
IMAGE: ASUC/YouTube
Like The College Fix on Facebook / Follow us on Twitter