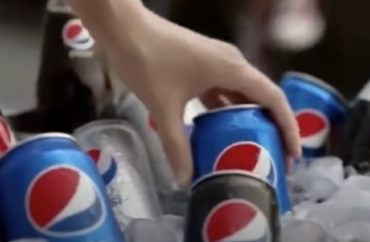 Student government accused 'white CEOs' of unethical practices
The UC Berkeley student government passed a resolution on October 28 to urge the university to cut its ties with Pepsi because of the soft drink company's business practices.
Pepsi holds the pouring rights on campus, according to student paper The Daily Californian.
The resolution listed a number of complaints against Pepsi. It accused the company of "immediate violence through their racist hiring practices and empty promises to support the Black Lives Matter movement."
Pepsi is also complicit in degradation of the environment, the student government said.
"PepsiCo has been shown to base operations in nations with limited human rights and limited pollution requirements in an effort to prioritize profits over people through practices supporting capitalism and neoliberalism," the resolution said.
The student government accused the company of "engag(ing) in slow violence through their discriminatory placement of factories" and the "release of air pollution in BIPOC communities through heavy trucking in the areas."
In addition to pollution and violence, the company also "embodies colonial and white supremacist ideologies of exploiting and profiting from the Earth and minority communities."
Pepsi's "practices of white CEOs are an example of their domination through modern environmental colonialism." The practices are "rooted in stealing, capitalizing off of, and destroying Native land."
MORE: UC Berkeley center will study use of magic mushrooms, train 'psychedelic guides'
The resolution does not name any specific "white CEOs" that the student government's resolution is aimed at.
Pepsi's current CEO is Ramon Laguarta, a native of Spain. He replaced Indra Nooyi, a native of India. Students at Brown University targeted Nooyi for criticism in 2017 for meeting with President Donald Trump.
The student government did not respond to an emailed request for comment from The College Fix on Tuesday morning seeking clarification on what CEO of Pepsi its resolution targeted.
The students further accuse Pepsi of profiting off of unhealthy practices by selling soft drinks in areas populated heavily by racial minorities.
"(D)ue to the lack of access to affordable nutritious food, BIPOC's [black, indigenous and people of color] reliance on cheap sugar sweetened beverages…has led to these communities being disproportionately affected by related health issues," the resolution said.
The health issues include "diabetes and obesity, further increasing risk of high blood pressure, heart disease, strokes and issues during pregnancy."
The resolution called on the university to heed the "demand that our University upholds its commitment to promoting environmental sustainability and ethical business practices by ending this contract with PepsiCo indefinitely."
The school should also refrain "from seeking another exclusive contract" and commit to "increasing student participation and transparency in future contract negotiations."
IMAGE: Yash Yadav/YouTube
Like The College Fix on Facebook / Follow us on Twitter