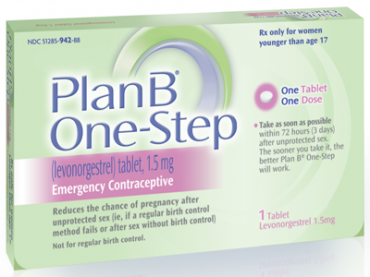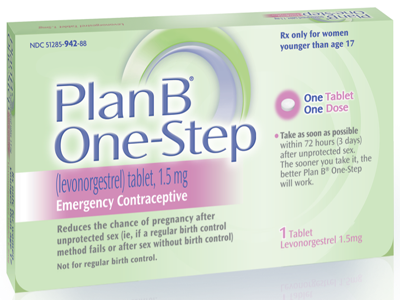 Students at the University of California, Davis now have access to a vending machine that dispenses painkillers, tampons, and a few other surprising items as well: pregnancy tests, condoms and Plan B emergency contraceptives.
The "Wellness to Go" machine, reports the Los Angeles Times, was conceived by UC Davis senior Parteek Singh, who claims that Davis, California is "a big college town," that "most of the college students are sexually active on college campus," and that consequently students "should have these resources."
Singh ran for student senate in 2015 promising to "make Plan B more affordable and accessible."
According to the Times, UC Davis joins two other American universities—Shippensburg University in Pennsylvania and Pomona College in Clarement—in offering emergency contraception through vending machines.
The original bid for the vending machine was rejected by the administration, he said. School officials suggested selling Plan B at the bookstore instead.

"Students already don't feel comfortable buying it.… Imagine buying it from another student." Singh said. "That's problematic."

So he broadened the scope to a wellness machine that offered more than just Plan B, expanding it to feminine hygiene products and allergy medication.

Feedback about the vending machine has been positive, Singh said. Some students have walked up to him and thanked him for his work.

Students at other universities have contacted him as well and asked for his help getting similar machines on their campuses.

"I really value the anonymity of having a vending machine," Georgia Savage, a member of the Associated Students of UC Davis, told the Sacramento Bee. "A lot of students like the judgment-free space and don't have to feel the pressure of interacting with people."
Plan B is popularly known to work by inhibiting ovulation in women, thereby preventing potential fertilization. However, the manufacturers of Plan B freely admit that the pill can also work by "preventing attachment (implantation) to the uterus (womb)."
This means that, in certain cases, Plan B can work as a crude kind of proto-abortion drug, killing a new human embryo before it implants in the uterus. This miracle drug is now available at a UC Davis vending machine near you.
MORE: 'Morning After Pill' Vending Machine Will Remain at Pennsylvania College
Like The College Fix on Facebook / Follow us on Twitter
Like The College Fix on Facebook / Follow us on Twitter